Uncategorized
Four women naxalites among six killed in encounter with security forces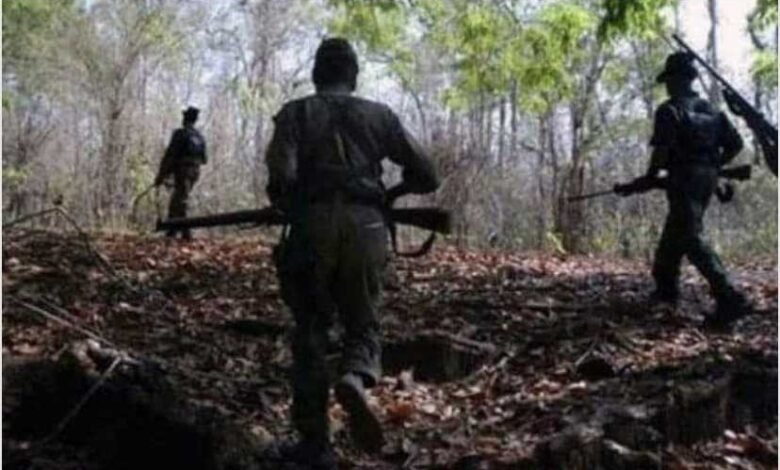 Sukma:In a major setback for the Left Wing Extremists (LWEs), six ultras, including four women cadres, were killed in a fierce gunbattle between security forces and outlaws in the forests near Pesallapadu under Kistaram police station limits of Sukmadistrict on Monday. 
It was a joint operation by Chhattisgarh and Telangana police on Monday morning. Apart from the bodies of the slain outlaws, arms and ammunitions were also recovered from the encounter spot, which is located on Chhattisgarh-Telangana border. However, identities of the slain outlaws were yet to ascertained.
Acting on the intelligence inputs that a group of 50 to 60 Maoists had gathered in Charla, the bordering area of Chhattisgarh and Telangana and the extremists were planning to attack Charla and Kistaram police stations, a joint team of Greyhounds, Bhadradri Kothagudem police, Sukma District Reserve Guard and 141 battalion of Central Reserve Police Force had been mobilised for search operation. 
While crossing south east region of Pesallapadu forest areas, the security personnel came under heavy firing of Naxals hiding behind trees. Security personnel also took their positions and retaliated in self defense. Naxals could not sustain and vanished into the dense forest.
After the guns fell silent, the security forces scanned the entire spot. They recovered bodies of six Naxals including four women cadres along with two .303 rifles, three DBBLs, four rocket launchers and huge quantity of Naxal materials from the spot.
As per Sukma Superintendent of Police Sunil Sharma, identitiesof the slain insurgents were yet to ascertained.