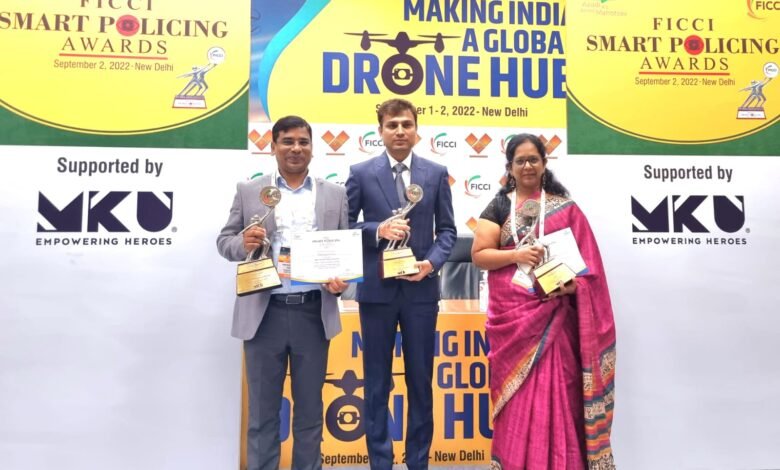 National
Prashant Agarwal, SSP Raipur, Santosh Singh, SP Korba, and Himani Khanna, DIG CID, received the FICCI Smart Policing Award 2021.
Dispatch News.
For many years, the Federation of Indian Chambers of Commerce and Industry (FICCI) has recognised outstanding police officers for their contributions to the police and central police organisations of various states. Several prominent officers from across the country are on the jury, including former Union Home Secretary GK Pillai and former BSF and UP DGP Prakash Singh.
This year, FICCI named three Chhattisgarh Police officers, SSP Raipur Prashant Agarwal, SP Korba Santosh Singh, and DIG CID Himani Khanna, among the 29 best practices/police officers chosen for smart policing across the country and presented them with trophies and certificates for their outstanding work. They were honoured today in Delhi.
Prashant Agarwal received the award for his Cyber Mitan campaign for cyber awareness in Bilaspur, Santosh Singh for his campaign to help flood victims during his Raigarh posting, and Himani Khanna for the campaign run by Police Headquarters for the safety of the elderly. By receiving this prestigious award at the function held in Delhi, these police officers have enhanced the honour of the Chhattisgarh Police.