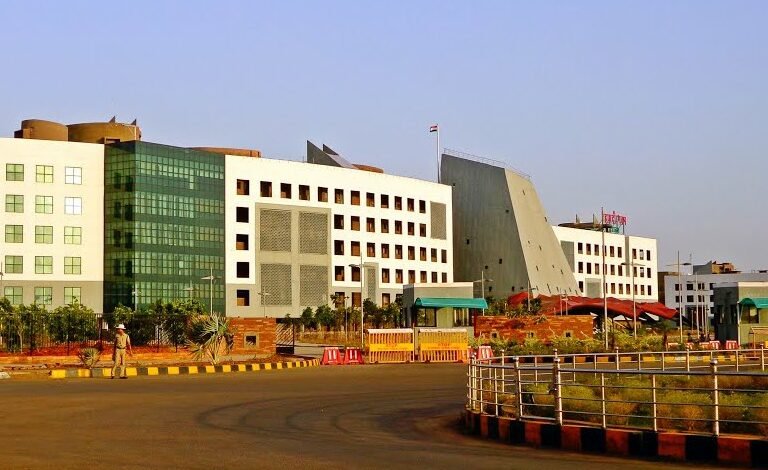 Dispatch News.
New guidelines have been issued across the country, including Chhattisgarh, for the upcoming festivals of Navratri, Dussehra, and Deepawali. There will be no Pandals and welcome gates on city streets during these festivals. In this regard, the National Green Tribunal has issued an order. The Chhattisgarh government will now implement it. The state's Ministry of Housing and Environment has instructed all Collectors and SPs in this regard.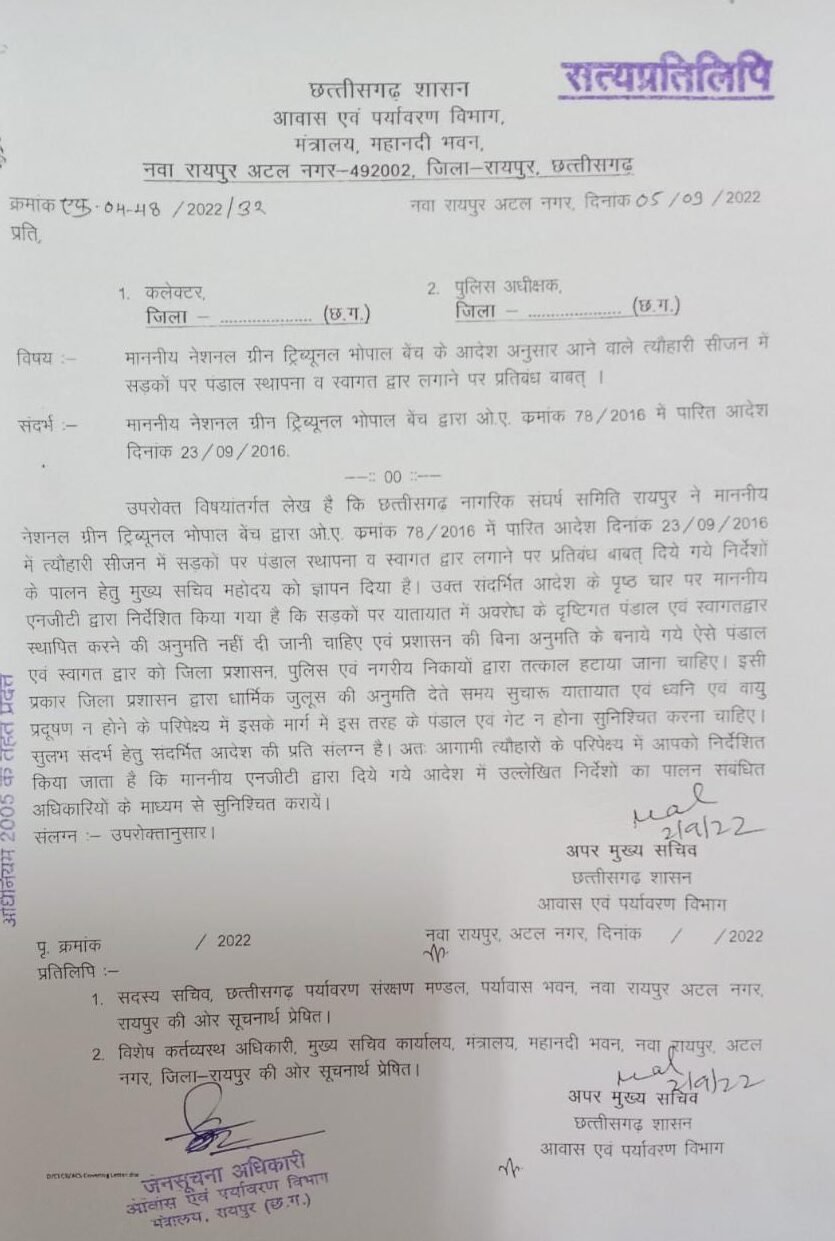 According to the instructions, the pandals or reception gates will no longer be on the roads. If a pandal or reception gate is erected on the road without the administration's permission, it will be removed immediately. The order also states that the district administration must ensure no noise or air pollution in the religious and social procession. Those who build pandals or reception gates on public roads may also face fines.
In many big cities of the state, including Raipur, such welcome gates and pandals are set up on the occasion of Durga Puja, Diwali, and Dussehra. According to the order issued by the Ministry of Housing and Environment, such pandals cause traffic problems. As a result, they are prohibited per the NGT's directives.
The Ministry of Housing and Environment, Government of Chhattisgarh, has issued this instruction after the letter written by the Chhattisgarh Nagarik Sangharsh Samiti to the Chief Secretary. Rakesh Gupta of the committee said that keeping in mind the public health, we had complained to the NGT. Cough asthma patients are increasing in the city after Covid-19 in urban and rural areas, and the lungs of children and the elderly have become weak. The committee members have apprised the Chief Secretary, Additional Chief Secretary, Housing and Environment Collector, Superintendent of Police, Municipal Corporation Commissioner, all the Zone Commissioners and Thanedars about this NGT's letter.