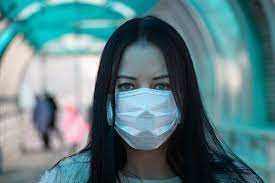 Due to increase in the number of Covid cases, the
Chhattisgarh's Health Department has made it mandatory to wear masks in public
places, crowded markets, hospitals, and offices and has instructed the public
to follow the necessary Covid protocols. All the divisional commissioners and
district collectors have been given instructions to ensure necessary action.
According to the instructions issued by the Health
Department, every person working in public places, offices, hospitals, markets
and crowded places, workplaces and factories will have to wear a mask or face
cover.
Similarly, spitting in public places has been strictly
banned. The people in home quarantine will have to follow all the guidelines
issued by the government from time to time. It will be mandatory to follow the
guidelines related to social distancing, physical distancing by shops, and
commercial centres.