Uncategorized
Dr Singh can ask his family about role of Collectors-Baghel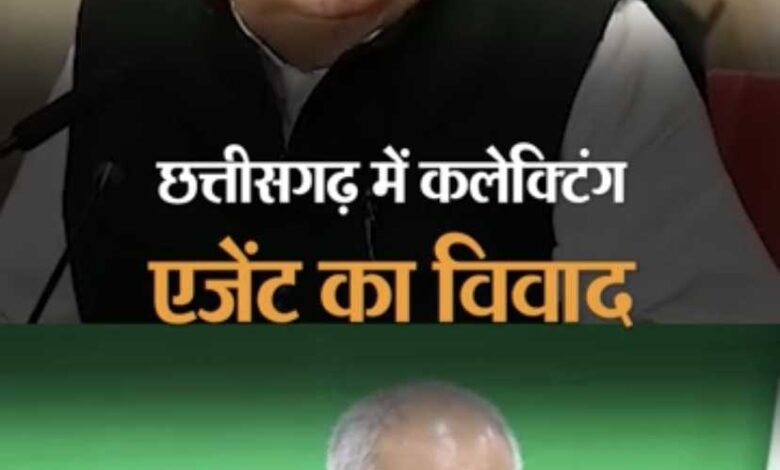 Raipur:Day after BJP national vice president and former chief minister Dr Raman Singh took on his successor Bhupesh Baghel alleging the latter of minting money through transfer/postings of bureaucrats and using Collectors as collection agent like in British rule, Baghel asked Dr Singh to ask his family members as to how District Collectors were being made to collect for him. It is to be mentioned here that Dr Singh had attacked the present Congress government in a statement on Collectors' Conference held in Raipur on Thursday. The conference was chaired by Chief Minister Bhupesh Baghel. Dr Singh had said that there nothing like administration left in the state and government has become crippled.
It need not mention that how postings of Collectors and SPs used to be done in the previous government in the state, led by Dr Singh. Baghel said that Dr Raman Singh need not to tell him about the transfer/postings. "If Dr Singh raise his one finger towards me then three fingers will be raised towards him," said Baghel.
Baghel said that everything will be crystal clear if the 15 years of BJP government in the state is thoroughly reviewed. It will be an eye-opener for the BJP, Baghel said, adding ridiculously Dr Singh described the 15 years of BJP as golden era.
Dr Singh blamed it on Nehru for Kashmir situation
Former Chief Minister Dr Raman Singh held former Prime Minister Jawaharlal Nehru responsible for Kashmir situation. The faulty policies of Nehru put Kashmir on fire, Dr Singh said while mentioning Liyakat Ali agreement, Two Heads and Two Symbols and imposition of Article 370. Dr Singh said that Sardar Vallabh Bhai Patel played the key in uniting the nation while the only Kashmir Issue was with Nehruji. 
Stop blaming Nehru for your own fault
In response to Dr Raman Singh's statement on Kashmir issue, Chief Minister Bhupesh Baghelunfortunately flayed abrogation of Article 370. It was said that the terrorism will end with the abrogation of 370, but it has not happened, said Baghel. Now the BJP blames Nehruji who will not come back to reply, he said. Why not BJP answers to questions being asked by us. BJP people using ED, CBI, Income Tax against those who dare to ask them, said Baghel.