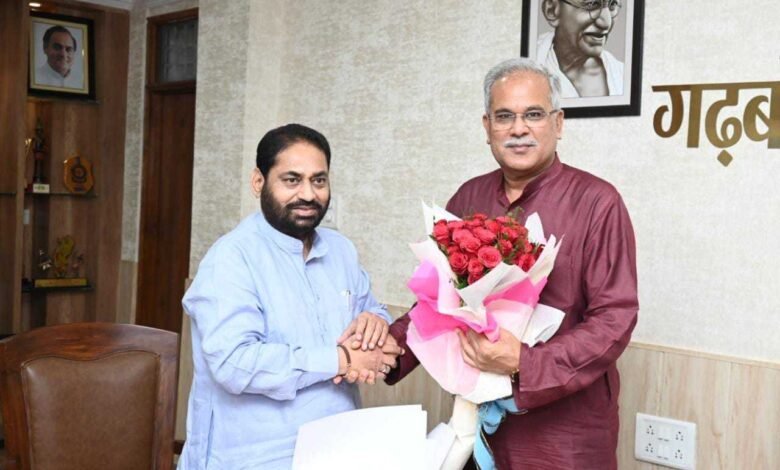 Chhattisgarh
Maharashtra to get clearance for Gare Pelma-2 coal block as per rules: CM Bhupesh Baghel
Raipur: Chief minister Bhupesh Baghel on Monday assured Maharashtra Energy Minister Nitin Raut of providing all possible help in getting swift clearances for Gare-Pelma Sector-2 coal block, as per the rules. 
Minister Raut met with Chief Minister Bhupesh Baghel at his official residence and discussed the energy needs of Maharashtra.
Minister Raut informed that Sector-2 of Gare Pelma block in Raigarh district of Chhattisgarh has been allocated to Maharashtra State Power Generation Company Ltd. (MAHAGENCO). The coal required for power generation in Maharashtra is to be supplied from this coal block in Raigarh.
The Maharashtra energy minister urged Chief Minister Bhupesh Baghel, to soon get cleared all the formalities related to the coal block. He also requested for granting forest diversion and the state government's recommendation for the coal block.  
The occasion was marked with the presence of Additional Chief Secretary to the Chief Minister Subrat Sahoo, Energy Secretary Ankit Anand, CMD, MAHAGENCO Sanjay Khandare, Director Purushottam Jadhav and Executive Director Nitin Bagh.