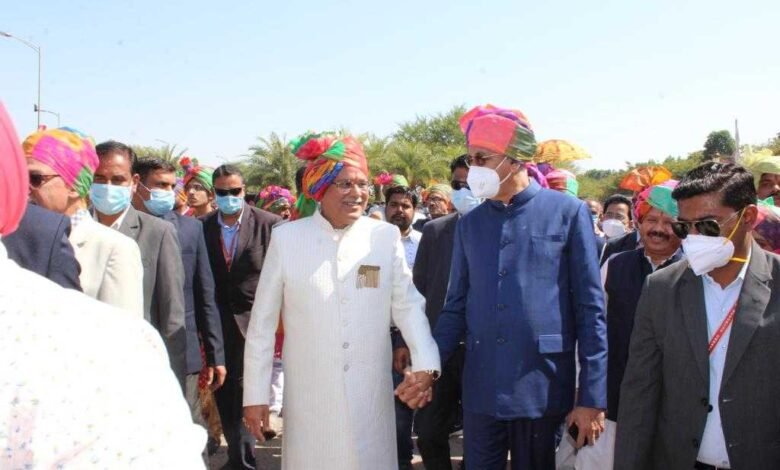 Chhattisgarh
Health Minister TS Singhdeo and Digvijay Singh attends the wedding function of CM'S son.
Dispatch News.
Raipur. Health Minister TS Singhdeo arrived at the wedding ceremony of Chief Minister Bhupesh Baghel's son Chaitanya Baghel
T S Singhdeo and Digvijay Singh and other dignitaries were present in the marriage ceremony organized in a private hotel in the capital.
Health Minister TS Singhdeo wished Chaitanya a happy married life, shared happiness with family members