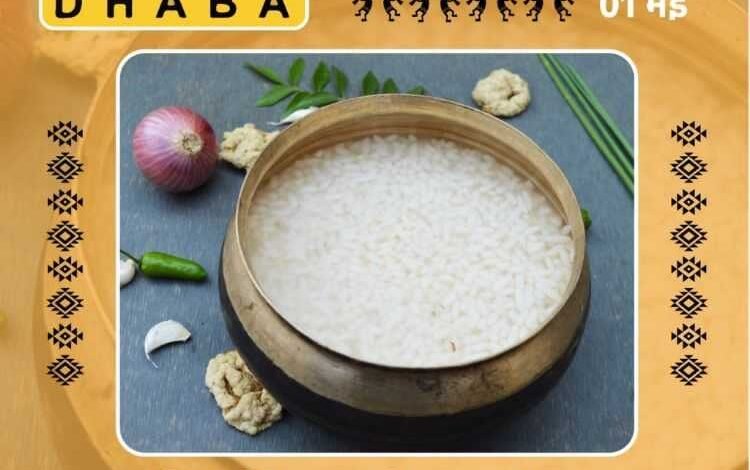 Chhattisgarh
CG04 pure veg Dhaba committed to arranging 'Bore Basi' for all
Raipur:Chhattisgarh government has appealed to the people of the state to eat 'Bore Basi' (stale rice) on International Labor Day on May 1 following which it is trending on social media. Meanwhile, 'Bore Basi Day' will be celebrated at CG04 Dhaba in the state capital.
Owner of CG04 pure veg Parvinder singh said "Quoting Dr Khubchand Baghel's remark on 'Bore Basi' that it is rich in vitamins, the Chief Minister appealed the public to make the Chhattisgarh culture famous. 
Overwhelmed by the response and encouragement by the Chief Minister Bhupesh Baghel, CG04 Dhaba pledged that it will ensure 'Bore Basi' for all and its employees as well working in the coming days especially on Labour Day. Now from today onwards after receiving tremendous response from customers we have included that nutritious Bore-Baasi in our daily menu".

"Employees hard work and devotion to duty has strengthen our business. We will ready to serve  'Bore Basi' for their families and colleagues in 365 days"Singh added.