Chhattisgarh
State-level workshop on PCPNDT Act held in Raipur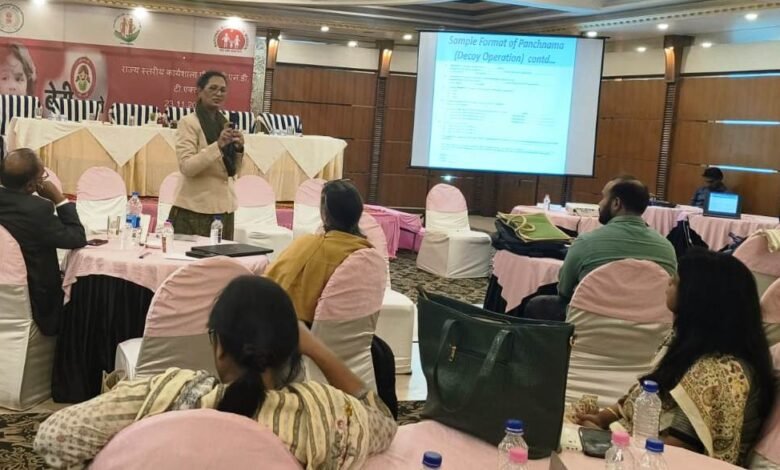 Raipur: A day long state level workshop on Gender selection and PCPNDT Act (Pre-Conception and Pre-Natal Diagnostic Techniques Act, 1994) was organized by the health department in Raipur on Wednesday.
Experts of Government of India and from different states of the country emphasized on increasing public awareness on decreasing sex ratio and importance of daughters in the workshop. Addressing the workshop, the National Health Mission Director Bhoskar Vilas Sandipan said that the decreasing sex ratio is a big challenge. To keep it at the right level, we need to make people aware to eliminate the distinction between sons and daughters.
The experts shared experiences on the implementation of the Act. In the workshop, detailed information was given about various provisions of the Act and new guidelines.
P.C.P.N.D.T. Joint Director Dr. Prashant Srivastava gave detailed information about the use, importance and need of the Pre-conception and Pre-Natal Diagnostic Techniques Act, 1994 (PCPNDT Act). In the workshop, meaningful discussions were held for the nodal officers regarding decoy operation and legal action. Chief Medical and Health Officers of all the districts, members of the advisory committee and appropriate authorities of the districts attended the workshop through video conference.