Chhattisgarh
Health Department committed to serve the people, quality health services will be provided to every citizen: TS Singh Deo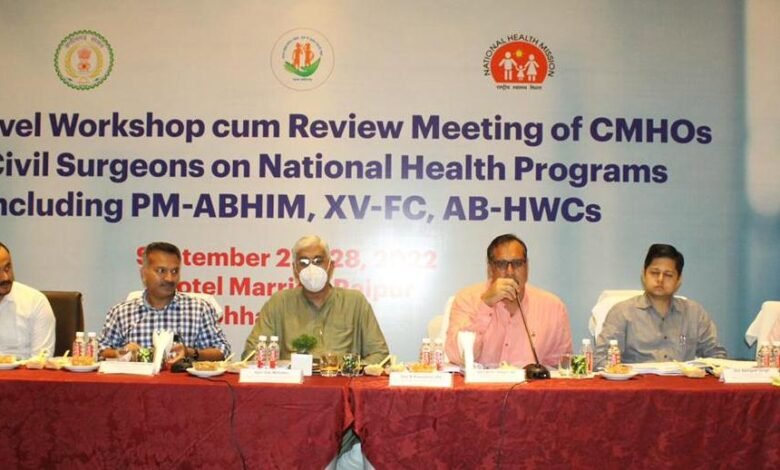 Raipur: Health and family welfare minister TS Singh Deo reviewed the departmental works in a review meeting held at a private hotel here on Tuesday. In the day long meeting, he reviewed the various schemes and programs run by the health department district-wise and gave necessary instructions for their improvement.
The health minister directed to provide quality health services to the people. He said that health facilities are increasing in the hospitals of the state. Continuous work is being done to provide better healthcare services to the citizens. He said that the department is committed to serve the people and all necessary health services will be provided to every citizen here.
He also reviewed the existing health services of all the districts as well as the availability of human resources, equipment and medicines. He gave instructions for proper care and maintenance of oxygen pipelines and oxygen plants established during the Covid-19 pandemic. He also directed to send maximum cases of claim amount for treatment of IPD patients to all level hospitals for payment.
Deo asked the CGMSC (Chhattisgarh Medical Services Corporation Limited) to expeditiously complete the progressing works in all the divisions of the state including Bastar division. He also inquired about the supply of medicines in the hospitals by CGMSC. He said that all medicines should be procured on time and they should be accessible to the general public through hospitals. He directed all the CMHOs to inspect the medicine warehouse at least once a month. This will give them accurate information about the stock of medicines and they will be able to send indents to CGMSC accordingly.