Viral News
Chief Minister launched Divisional C-Mart in Jagdalpur
Raipur: Chief minister Bhupesh Baghel on Friday launched divisional C-Mart in Jagdalpur. He took a glance at the artefacts made using bamboo crafts and bell metal, clothes made from Bastar's Kosa, handloom, forest products, handicrafts, and various products made by women self-help groups that are available for sale in C-Mart.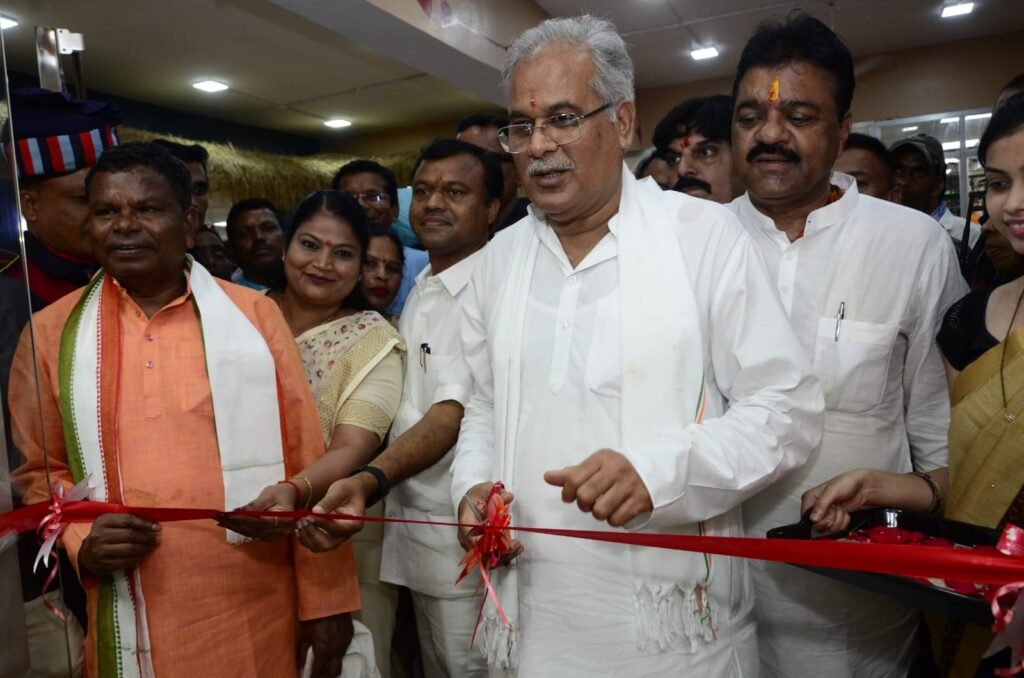 Meanwhile, the Chief Minister is on a day-long visit to the Bastar district to attend various programmes including Muria Darbar organized as a part of the grand Bastar Dussehra celebrations.
Built at a cost of Rs 1.55 crore, the divisional-level store at Nagar Nigam complex near the old bus stand in Jagdalpur aims to boost the income of farmers, forest produces collectors, handicraftsmen, local processors, and manufacturers, besides promoting the cottage industries. The materials produced by the farmers, handicraftsmen, and weavers of the state will be available here for sale. Agribusiness-related products including seeds, fertilizers, agricultural equipment, pumps, and a variety of everyday items used by farmers will also be available here.
As the first store customer, Baghel purchased Jamun Juice, Amla Pickle, Amla Juice, Mahua Laddu, Mahua Cookies, Bastar Cashew, Jimikand Pickle, Forest Honey, Tomato Chutney, Vishnu Brahmi Bhringraj Hair Oil, Havan, and Pooja Materials. All the public representatives who visited C-Mart along with the Chief Minister relished the taste of Jamun Juice and Masala Cashew.