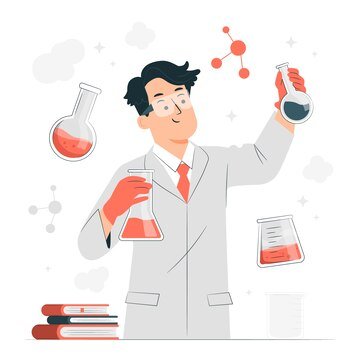 Uncategorized
Scientists from Chhattisgarh were named in the list of the best scientists. The Stanford University of America released the ranking.
Dispatch News.
The Stanford University of America has released a new survey and list of the world's best scientists. Five Chhattisgarh scientists have been included.
Scientists at Pandit Ravi Shankar Shukla University in Raipur created such medicines by combining synthetic medicine with Lupial, a type of element found in other natural fruits and vegetables such as Mango, Tamarind, Strawberry, and Cabbage, which has an immediate effect. These medications immediately heal even the most severe wounds. The scientists who created it believe that its effectiveness will aid in providing immediate relief to wounded soldiers on the battlefield.

Prof. Dr Manju Singh, who was involved in the study, stated that the medicines developed using this method can heal both normal and diabetic patients' wounds. They will also benefit arthritis, cirrhosis, and skin, cancer patients. Dr Ejazuddin stated that they are working on medications to mitigate the side effects of anti-cancer drugs.
Dr Deependra Singh stated that by mixing fruits and vegetables with synthetic drugs the right combination for various diseases was created in the lab. The study is based on how these drugs should be administered to the human body for them to be effective soon. To make the medications more effective, they were molecularly transferred in the hydrogel or nano gel by inserting them inside nanoparticles, microspheres, and liposomes. The drugs are proving to be effective, according to research.
In the list of 1,492 best scientists from around the world, Dr Shailendra Sarraf, Head of the Department of Pharmacy and former Vice Chancellor of Pt. Ravi Shankar Shukla University, Dr Swarnalata Sarraf, Chairman of PCI Education Regulatory Committee Dr Deependra Singh and Dr Manju Singh and Bhilai K. Dr Ejazuddin, Principal, Rungta Pharmaceutical Science and Research (R-1).
This research by Chhattisgarh scientists was published in over 100 international scientific journals, including Elsware and Springer General, two of the most prestigious international scientific journals.