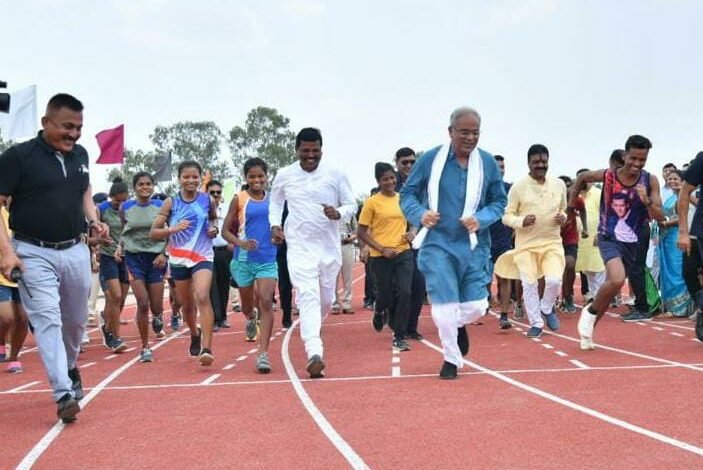 Uncategorized
CM inaugurates Chhattisgarh's first FIFA-approved synthetic football ground and synthetic running track
Raipur: In a bid to provide world-class sports infrastructure and facilities to the athletes of Jagdalpur and surrounding areas of the Bastar division, a synthetic football ground of international standards approved by FIFA has been inaugurated by Chief Minister Bhupesh Baghel. A fully synthetic running track has also been built for runners. FIFA (Federation Internationale de Football Association) has issued a quality check certificate of international standard to this football ground situated in Priyadarshini Indira Stadium, Jagdalpur.
The Chief Minister inaugurated 19 development works worth more than 44 crores 54 lakh and laid the foundation stone of 08 development works worth more than 11 crores 88 lakh at Priyadarshini Stadium.

MoU was signed between Ardor Football Academy, Odisha Bhubaneshwar, Bastar District Football Association, and Bastar District Administration to promote community football and encourage footballers of the Bastar region.