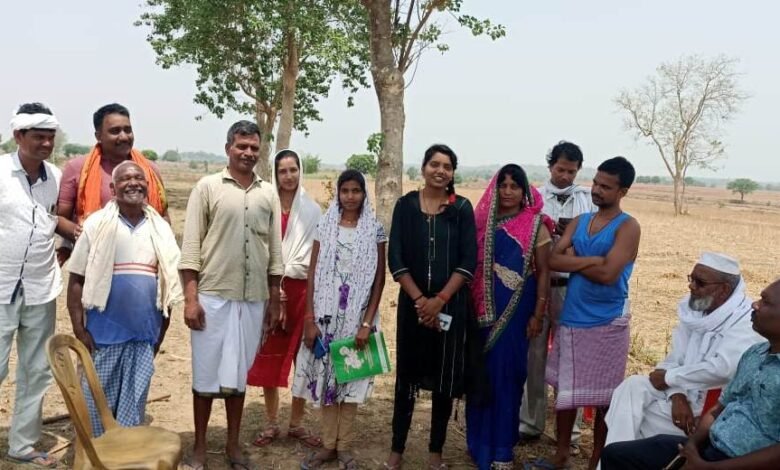 Uncategorized
'Bhent-Mulaqat Abhiyan': Devanti Yadav's long-pending case of demarcation resolved immediately
Raipur: Taking immediate action on the instructions of chief minister Bhupesh Baghel, Balrampur-Ramanujganj district administration ensured demarcation of Devanti Yadav's land in village Belasar. Devanti Yadav had requested chief minister to help her with the demarcation of her land, during his visit to village Aragahi on May 5 under Bhent-Mulaqat Abhiyan.
Devanti Yadav had told that she bought this land in year 2010, but demarcation of this land has not been done till date. In response, chief minister had directed district administration officials to ensure the demarcation of Devanti Yadav's land at the earliest. The Administrative officials have acted upon the instructions of chief minister and completed the demarcation of the land owned by Devanti Yadav. She is happy with the prompt action of the administration and grateful to the chief minister for resolving her problem.
Following the instructions of Chief Minister, district administration had constituted a team to demarcate the land of Devanti Yadav, resident of village Belsar in Shankargarh tehsil. On May 18, the district-level team ensured demarcation of 2.021 hectares of land located in village Belsar owned by Devanti Yadav with the boundary marking. This process was completed as per the map of this land, in presence of Devanti Yadav- the appellant, the farmers and villagers of Chauhaddi's area, and now all the parties are satisfied. Devanti Yadav thanked chief minister for the demarcation of her land.