Politics
Trending
New faces of BJP given charge under 15-day action plan to highlight central government welfare programmes
Raipur:As Prime Minister Narendra Modi is completing eight years in the office on May 30, the Bharatiya Janata Party (BJP) has chalked out a 15-day plan of action, starting from May 30, to take the report card of the central government's eight years term to the people. The BJP has planned to make people of the country about work done by the central government towards good governance, service and welfare of poor under the 15-day action plan from May 30 to June 14.
The party has imposed faith in the leaders of second line instead of the same old faces as far as responsibility under the plan of action is concerned. These leaders are at present active in their respective areas. The leaders and workers of the party will dedicate 75 hours in the booths.
It may be mentioned, the BJP was reduced to just 15 seats after 15 years of ruling in Chhattisgarh when the state went to the Assembly poll in 2018. After the disaster, BJP national co-organization general secretary Saudan Singh and in-charge Anil Jain were replaced by Shiv Prakash and D Purandeswari and Nitin Nabin. Purandeswari is at present is the Chhattisgarh In-charge and Nabin is co-in-charge.
Sao is convener, Sourabh and Dinesh are co-convener
Bilaspur MP Arun Sao has been made the convener of the state team for the Eight Year Service, Good Governance and Poor Welfare programme. Sao was included in the national team as invited member some day ago and later he was included in the state core group. His name is being considered for the state president or executive president if sources are to be believed. Akaltara MLA Saurabh Singh, former MP Dinesh Kashyap, Usha Tavri, Ashok Pandey and Bharat Singh Sisodia have been made co-convener in the team. To be mentioned, Saurabh Singh has been in the good book of the organization.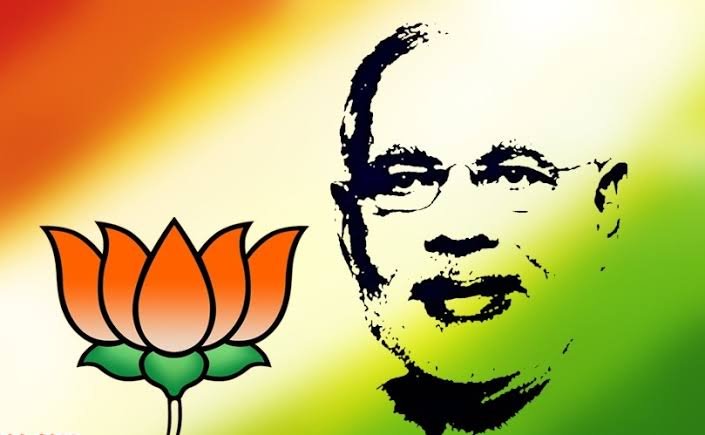 Only active people to be given responsibility
The BJP organization has decided 17 different themes and appointed an in-charge for each theme. The first and the surprising name is Gaurishankar Shrivas who is serving the party as Kisan Morcha vice president and he has been very much active. Mahila Morcha state general secretary Vibha awasthi will play the lead role in raising the women issues. SunitaManikpuri for OBC, Bedram Jangde for SC and RamlakhanSingh Paikra for ST issues. Praful Vishwakarma will raise the issue of urban poor and Leader of Opposition DharamlalKaushik will deal with the issues related to prominent faces. Kaushik is the only senior leader to be in this team.
Young faces Sanjay, Anurag, Vijay and O P in team
The former state presidents of BJYM and present co-inchargehave been given the responsibility. O P Choudhary will contact booth level beneficiaries, Sanjay Shrivastav will deal with rallies, Vijay Sharma will deal with video (testimonial) and Anurag Singhdeo will be in-charge of bike rally and pilgrimage development. Similarly, BJP state media in-charge Nalineesh thokne will take care of media department, Snju Narayan thakur will take care of weaker section matter, and Dr J P Sharma, Dr Shambhu Gupta will take care of vaccination and service department, Durgesh Thakur will take care of social media, Rajeev Agrawal, Deepak Mahaske and Deepak Agrawal look after visit of central ministers and Anurag Agrawal will take care of press conference matters.