Health
Mukhyamantri Haat Bazaar Clinic Scheme proving to be a boon for tribals
The tribal's way of life is completely dependent on nature. The faith in the deity is so much that in case of any calamity, they prefer to visit 'Baiga' first rather than any doctor or medical services. Surguja division is completely covered with natural forest resources. These dense bamboo forests with sal and teak are like heaven for tribals, that is why they did not want to settle in the villages rather they prefer to live in forests and mountains. Oraon, Kanwar, Korwa, Bhinjhwar, and Nagesia tribes live in large numbers in the Surguja division and most of them are engaged in agriculture and the traditional work of their ancestors.
Chhattisgarh is a tribal-dominated state where 85 out of 146 development blocks are declared tribal. In such a situation, the state government must work for the upliftment of tribals. However, the change that has come in the last three and a half years has never been seen before. The change that has come especially regarding the tribal's health has been confirmed by the figures of the Central Government and all this has been made possible by tribal welfare-oriented schemes being run under the leadership of chief minister Bhupesh Baghel. One of the flagship schemes for this is Chief Minister Haat Bazaar Clinic Scheme.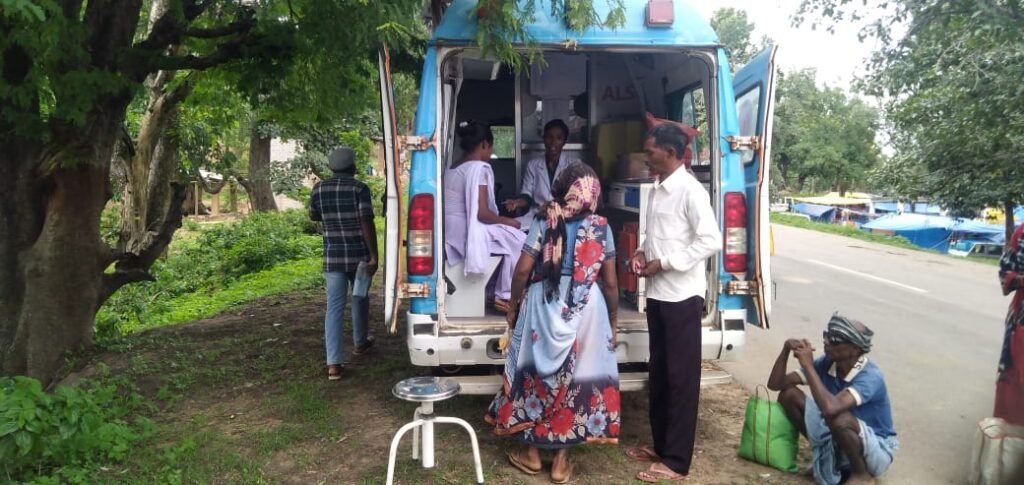 Haat Bazaar Clinic scheme is reaching the far-flung areas
Primitive communities may not normally leave the forests and mountains, but they regularly visit the village's market. This was the reason that the visionary thinking of the Chief Minister took the form of the Haat Bazaar Clinic scheme. Now the tribal people do not need to visit the hospitals, but the hospital itself reaches them.
The ambitious Haat Bazaar Clinic scheme in the Koriya district of Surguja division is reaching remote and inaccessible areas and providing health facilities to people living there. Free consultations, tests and medicines are being made available through Haat Bazaar Clinics in cities as well as in remote rural areas and the popularity of the scheme is increasing day by day.
Once there was a time when villagers living in remote areas of Korea had to lose their lives due to seasonal diseases, but in the last three and a half years, the change has come that medical facilities are reaching them through Haat Bazaar Clinics.
Number of Haat Bazaar Clinics and MMUs is increasing on demand of villagers

35 Haat Bazaar clinics with 5 MMUs were being operated in the Korea district. But on the demand of the villagers, 3 more Haat Bazaars have been identified by the Korea District Administration to conduct Haat Bazaar clinics, now number reaches a total of 38 such Haat bazaars. A provision has also been made to increase the number of mobile medical units so that patients should not be burdened on dedicated vehicles.
In 3 months, more than 35,000 people were treated with the benefit of free tests and medicines
Under the Chief Minister's Haat Bazar Clinic scheme in the Korea district, at present, the health department team is providing health facilities in the Haat Bazar of each development block through 5 MMUs with 35 weekly Haat Bazaars. The popularity of the Chief Minister's Haat Bazar Clinic Scheme can be determined by the fact that since April 1, 2022, a total of 35 thousand 675 patients have undergone health check-ups and free medicines have been made available to them. During this period, 538 weekly Haat bazaars have been conducted by MMUs. During this 53 needy people were referred to the district hospital to provide better medical facilities. Under the Chief Minister's Haat Bazar Clinic scheme, eye examination and treatment by an assistant optometrist and dental-related diseases are also being checked by a dentist every week for those living in remote villages in tribal areas.