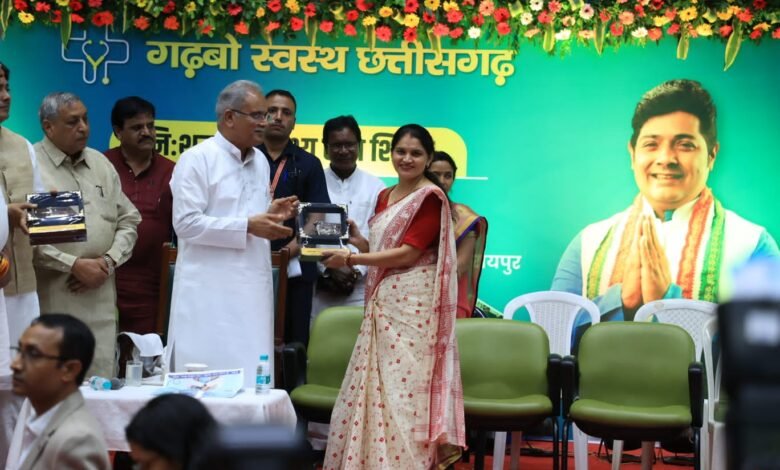 Health
CM Bhupesh Baghel attended the free health service camp organised in Raipur
Raipur: Chief Minister Bhupesh Baghel felicitated doctors and social organizations for their service in a three-day free health service camp organized at Sardar Balbir Singh Juneja, Indoor Stadium in Raipur today.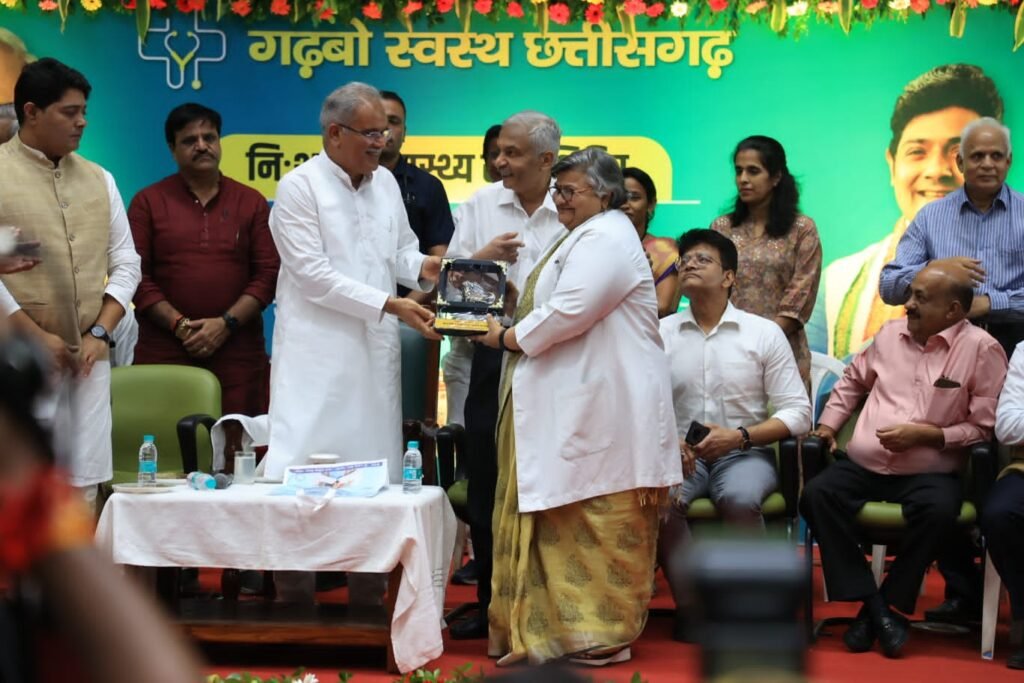 Addressing the gathering on this occasion, Baghel said the work of doctors and their team engaged in medical service is true human service and in difficult circumstances like Corona, all of us have unitedly played our responsibility in providing life security to the people. A three-day free health camp is being organized at the local indoor stadium from August 21.
He felicitated 53 reputed doctors of Hyderabad and Raipur serving in this camp, their team and voluntary organizations. Renowned doctors of reputed hospitals of Hyderabad and Raipur are serving in this camp benefitting more than 2500 patients. As many as 26 OPDs are functioning under the camp. Free medicines are also being provided while giving treatment-consultation for every kind of disease including cancer, heart disease, bone, and kidney disease.On this occasion, Raipur Mayor Mr. Eijaz Dhebar also addressed the programme.