Chhattisgarh
The beautification of Jatiya Pond will take three months and will cost eight crores.
Dispatch News.
Bilaspur. During the tenure of MLA Shailesh Pandey, Bilaspur residents will receive another significant gift. After Bandhwapara pond, the beautification of Jatiya pond is nearing completion. MLA Shailesh Pandey visited Kasturba Nagar Jatiya pond today to inspect the Smart City construction work. He has directed the officers to complete the construction work of the Jatiya pond. MLA Pandey has also said that Jatiya pond will be the pride and identity of Bilaspur. A road is under construction around Jatiya Pond. In addition to an open gym, food court, garden, and swings for children's entertainment, residents will enjoy boating in it. Jatiya pond will get upgraded with cutting-edge technology as part of the Smart City initiative. Road widening is underway around the pond, and a filter plant is being set up to keep clean water in the pond, from which the city's dirty water will reach the pond after being filtered.
The MLA has directed the completion of construction work within the specified time frame. MLA Shailesh Pandey stated that the Jatiya Pond is being modernised and that all facilities will be available. Approximately 75% of its work is complete. Road and pitching work is in the final stage. During the discussion, officials informed MLA Pandey that the pond construction would get completed in three months.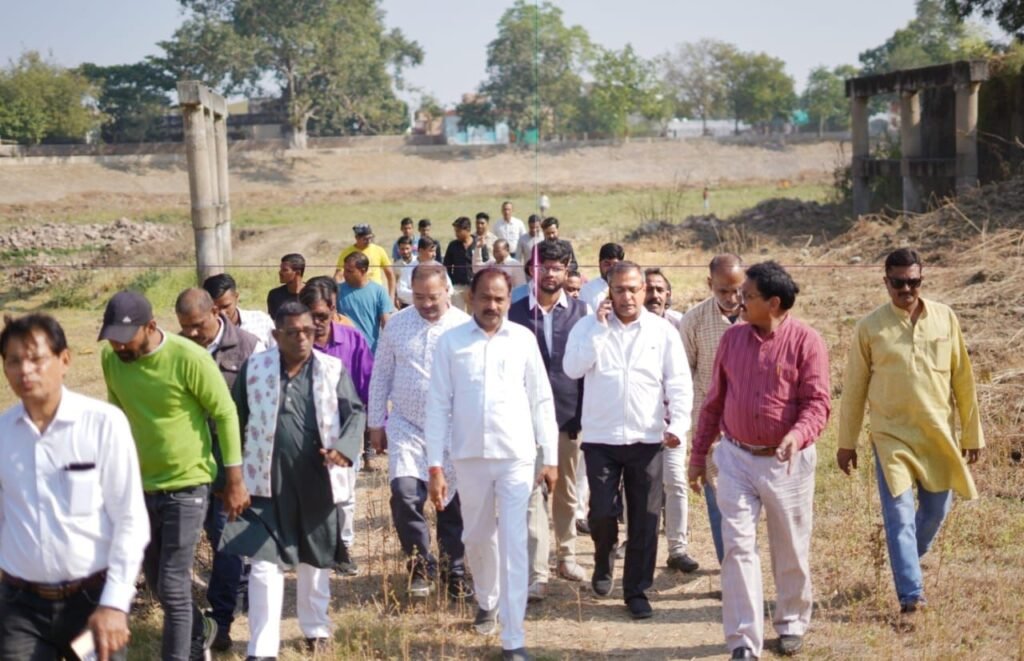 Councillor of the area Bharat Kashyap has also said about the construction work of Jatiya pond that under the guidance of MLA Shailesh Pandey, many developments have taken place in Bilaspur. People will have access to all amenities at Jatiya Talab, located in the heart of the city. MLA Shailesh Pandey inspected the work of Jatiya Talab today and gave instructions to speed up the process. Jatiya pond will now have clean water. The water level in the surrounding areas will also rise. People in the area also expressed gratitude to MLA Shailesh Pandey.