Chhattisgarh
Arun Sao takes on the Congress government over unemployment allowance.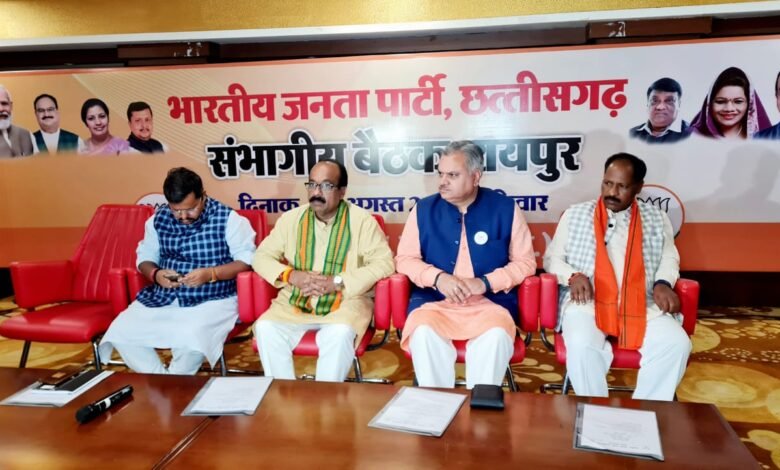 Dispatch News.
The Congress had promised a 2500 dearness allowance every month to unemployed youths in its pre-poll manifesto and employment, but that did not happen even after three and a half-year term of government. The government is not doing anything in rural areas under state funds, said BJP state president Arun Sao.
We all know the history Congress had never accepted the existence of Lord Rama, he said. Law and order in Chhattisgarh have deteriorated, and employees are staging protests that are disrupting work across the state.
Opposition Leader Narayan Chandel advised Chief Minister Bhupesh Baghel and other Congress leaders to use civilised language when making statements against opponents.
Chief Minister and his army use derogatory language against the BJP state president and other leaders. Congress should remember that every action has a corresponding reaction.
Ranjana Sahu, BJP state spokesperson and MLA, asked if the Chief Minister wants them to speak in his language. She said that it is not in BJP to use derogatory language against anyone; This is the culture of the Congress, she said, adding it was evident when a national Congress leader used derogatory remarks on the President of India.