Uncategorized
NITI Aayog lauds "Mukhyamantri Haat-Bazaar Clinic Yojana" of CG Govt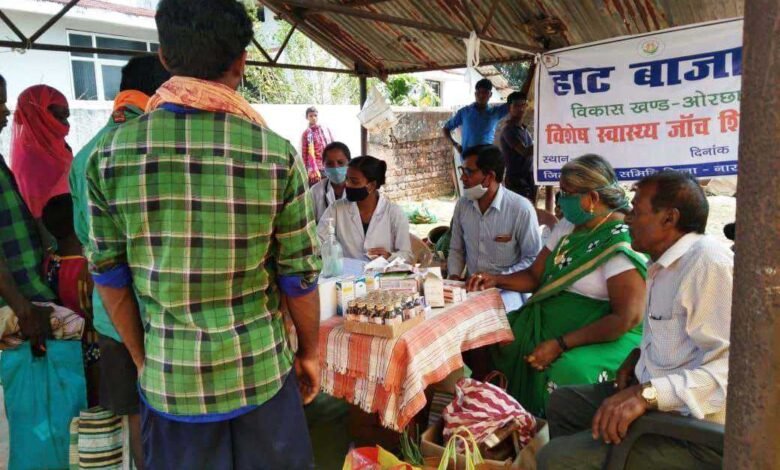 Raipur:
NITI Aayog has lauded "Mukhyamantri Haat-Bazaar Clinic Yojana" being run by the
Chhattisgarh Government to provide health services to the people of rural and
remote areas.
In
its tweet on Monday, NITI Aayog shared the picture and information of the camps
organized under the scheme in Narayanpur and termed it as "Health Service for
All". It has also been mentioned in the tweet that nearly 14,711 patients have
been treated in 15 Haat Bazaars under Mukhyamantri Haat Bazar Clinic Yojana,
operated in the aspirational district Narayanpur. Vaccination of infants and
screening of pregnant women is also done.
सभी के लिए स्वास्थ्य सेवा।