Uncategorized
Historic moment for CG;MP Rahul Gandhi will launch 'Rajiv Gandhi Grameen Bhumiheen Krishi Mazdoor Nyay Yojana', and lay foundation of 'Sevagram' and 'Chhattisgarh Amar Jawan Jyoti'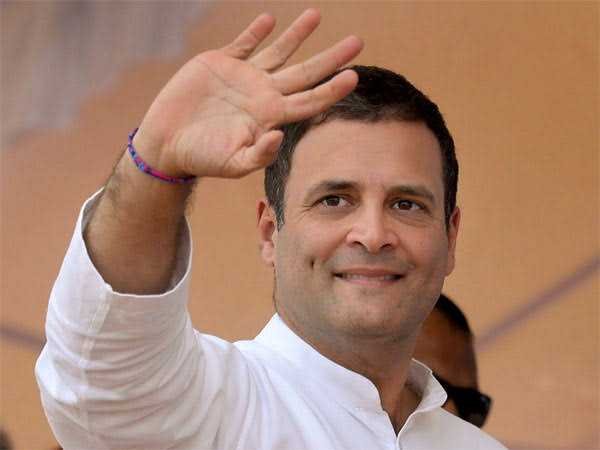 Chhattisgarh will receive four historic gifts on February 3rd
Yuva Mitan Club scheme to be inaugurated at hands of Mr. Gandhi
Theme based development exhibition to be held from February 3rd to 5th
Raipur:Lok Sabha MP Rahul Gandhi will launch the ambitious 'Rajiv Gandhi Grameen Bhumiheen Krishi Mazdoor Nyay Yojana' and 'Rajiv Yuva Mitan Club Scheme' of Chhattisgarh Government on February 3rd at Science College Ground in Raipur. Besides, Rahul Gandhi will also do bhumipujan of 'Sevagram' and 'Chhattisgarh Amar Jawan Jyoti' in Nava Raipur, to cherish the memories of Mahatma Gandhi.
For the first time in the country, landless rural agricultural laborers in Chhattisgarh will be provided financial aid of Rs 6 thousand per year  in three installments under 'Rajiv Gandhi Grameen Bhumiless Krishi Mazdoor Nyay Yojna', as per the announcement of Chief Minister. On the occasion of the launch of the scheme, Rahul Gandhi will release an amount of Rs 2 thousand as the first installment in the accounts of 3 lakh 55 thousand beneficiaries of this scheme. Budget provision of Rs 200 crore has been made for this scheme. Rural landless agricultural labour families including shepherds, carpenters, blacksmiths, cobblers, barbers, washermen and priests, forest produce collectors and other categories including the families belonging to Pauni-Pasari system will be eligible for availing the same. A large section of the beneficiaries of the scheme belong to the Other Backward Classes. Chhattisgarh Government will include other categories as beneficiaries under the scheme as per the eligibility and requirements. 
At the program, Rahul Gandhi will also do Bhumipujan of 'Sevagram' in Nava Raipur. 'Sevagram' will be established in Nava Raipur as a pilgrimage of modern India, on the lines of Sevagram Ashram in Wardha. To cherish the memories of Father of Nation Mahatma Gandhi, 'Sevagram' will be developed as an important center of Gandhiji's thought, philosophy and Gandhism as an ideology. The construction of Sevagram will be done using natural materials like clay, lime, stone. Centers of Gandhian principles, rural arts and crafts will be developed in Sevagram. Besides promoting the folk arts of Chhattisgarh, old age homes and schools for the underprivileged will also be established here. Sevagram will also be equipped with training facility for all types of artisans. This would to strengthen the rural economy and would also help in realizing the dream of Gram Swaraj.
On this day, Lok Sabha MP Rahul Gandhi will also lay the foundation of 'Chhattisgarh Amar Jawan Jyoti' in Chhattisgarh Armed Forces Complex, Mana Raipur. Chhattisgarh Amar Jawan Jyoti will be established on the lines of New Delhi India Gate, in honor of the martyrs. Chhattisgarh Amar Jawan Jyoti will be dedicated to the brave sons of Chhattisgarh Mahtari, who went for uniformed services and sacrificed their lives for the country, and the bravehearts from across the nation who sacrificed their lives while serving Chhattisgarh Mahtari. Here, a wall with the name of martyrs, a memorial tower and a VVIP stage will also be established in Chhattisgarh Amar Jawan Jyoti. 
The wall with the list of martyrs will be constructed with brown marble and the names of the martyrs will be engraved in the same marble. This wall will remain in the form of a crescent of about 25 feet high and a length of about 100 feet, the thickness of this wall will be 3 feet. The memorial tower will be built with sandstone brown white marble granite in front of a crescent-shaped wall. At the top of this tower, a memento will be placed while rifle and helmet will be made in the form of insignia at the base in front of the memorial tower. Chhattisgarh Amar Jawan Jyoti will be lit in front of this symbol, and it will be kept ignited 24×7 with fuel supply through underground pipeline. A fort-like two-storey building will be constructed just in front of the Memorial Tower. In front of this building, 16 domes will be constructed for the 16 buglers to stand. A picture exhibition of martyrs will be kept on the first floor of this building and arms exhibition will be kept on the second floor. Mess and residential rooms with all facilities will be constructed in this unit for the the families of the martyrs, when they come to attend State Level Police Commemoration Day, which is organized every year on October 21.
Rajiv Yuva Mitan Club is being constituted in the state with the aim of organizing the youth power of Chhattisgarh and channelizing it towards building Nava Chhattisgarh. This youth club will help the youngsters to develop leadership skills and will also give them opportunity to get involved in creative work. Under this scheme, an action plan has been prepared for the formation of 13 thousand 269 Rajiv Yuva Mitan Clubs in the state. Each club will consist of 20 to 40 youths of age group 15 to 40 years. These clubs will be given an amount of Rs one lakh in a year at the rate of 25-25 thousand rupees every three years. Committees to operate these clubs have been constituted from the state-level to the gram panchayat level. Rahul Gandhi will also launch this scheme during the program.
 On this occasion, a theme based development exhibition will be organized at Science College ground from February 03 to 05. Various income oriented activities related to Godhan Nyay Yojana, activities of Livelihood Mission, unique identity and achievements of Bastar division will be showcased live in the exhibition. Seminars-discussions on the topics such as Mahatma Gandhi's ideology, contribution of youth, rural landless agricultural labourers, tribute to martyrs will also be organized at this exhibition.