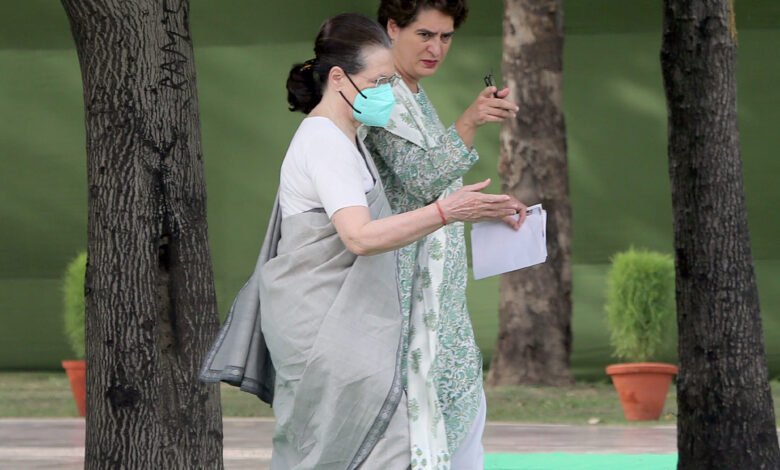 Uncategorized
Sonia Gandhi forms a political group to reform congress. Many leaders, including Priyanka, and Chidambaram, become part.
Dispatch News.
Congress Interim President Sonia Gandhi has constituted the Political Affairs Group, Task Force-2024 and Central Planning Group for internal reform of the party and 'Bharat Jodo Yatra'. These corrective steps are because of the decisions taken during the Nav Sankalp Chintan Shivir of Congress held in Udaipur, Rajasthan. The Task Force-2024, constituted by Sonia Gandhi, has eight members.
According to a tweet made by news agency ANI, eight people are part of the political affairs group formed by Congress President Sonia Gandhi. These include former Congress President Rahul Gandhi, Rajya Sabha MP Mallikarjun Kharge, senior Congress leaders Ghulam Nabi Azad, Ambika Soni, Digvijay Singh, Anand Sharma, KC Venugopal and Jitendra Singh.
The Task Force-2024 include former Union ministers P Chidambaram, Mukul Wasnik, Jairam Ramesh, KC Venugopal, Ajay Maken, Priyanka Gandhi Vadra, Randeep Singh Surjewala and election strategist Sunil Kangolu. At the same time, nine leaders, including Digvijay Singh, Sachin Pilot, and Shashi Tharoor, are in the Central Planning Group.
According to a statement issued by the party's organization general secretary KC Venugopal, a nine-member Central Planning Group has also been formed to coordinate the proposed Bharat Jodo Yatra of the Congress from October 2.