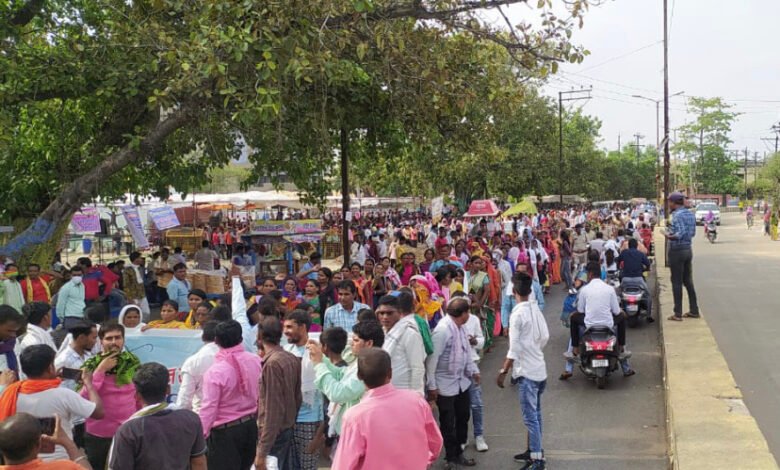 Uncategorized
Trending
School children forced to clean classrooms, toilets as part-time sanitation workers observe strike for last 120 days demanding regularisation
Raipur:Students of government schools are forced to start their day in the schools with sanitation work as people engaged in cleanliness these days are observing strike for last three-four months demanding their regularization. 
Children in the government schools across the state can be seen holding brooms, cleaning toilets and busy in other cleanliness activities instead of books in their hands.
A government school in Keonchhi village of Bemetara district of Chhattisgarh, where children were seen cleaning toilets. Similarly, children in Janjgir and Kawardha schools were also seen sweeping class rooms, cleaning spider webs. Many such pictures and photos have gone viral on social media.
In the state capital Raipur, the part-time sanitation workers of the school have been sitting on a dharna for the last 120 days. There has been a demand for regularization of sanitation workers. They get only 2300 rupees for the work. Besides cleaning in the school, they are asked to do other works, said the sanitation workers.
On Friday, these employees also performed 'JalSamadhi' by taking a dip in the Budha Talab in Raipur. They warned that their strike will continue till they get regularized. Earlier, about 43000 sanitation workers submitted their collective resignation to the administration as a part of their protest.
Meanwhile, school children are suffering amidst tussle between the sanitation workers and the government.