Uncategorized
Minister TS Singhdeo visits Hasdeo Aranya during the Ambikapur tour.
Dispatch News.
Today, Chhattisgarh Rural Development Minister TS Singhdeo reached the Parsa Coal Mines area in Ambikapur. Trees are being cut for coal mines in Hasdeo Aranya located in this area, on which there is grievance and constant opposition from the villagers. Today Rural Development Minister TS Singhdeo reached Ghatbarra forest of Parsa coal block; he met the villagers sitting in protest against the felling of trees and discussed with them and got everyone's opinion.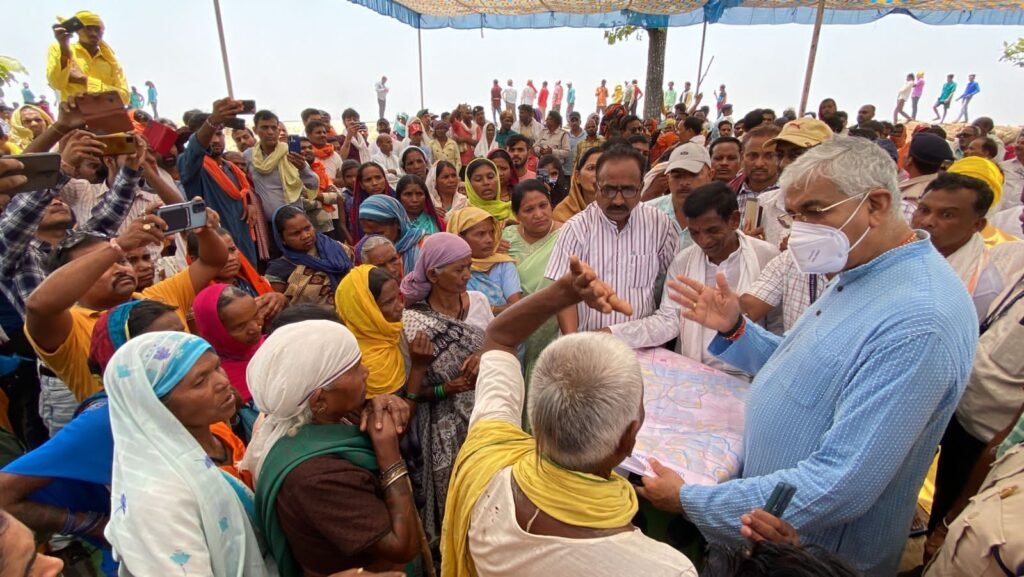 He also took stock of the cut trees, and while discussing with the villagers, the minister said that the villagers should first make a stand on their side. I am with you. If the villagers are against this decision, then; they will not allow the felling of the forest under any circumstances. After this, TS Singhdeo also met the villagers sitting on an indefinite strike for 94 days in village Hariharpur.