Uncategorized
Jhiram Ghati martyrs honoured by Speaker Dr Charandas Mahant
A programme was organized in honour of the families of martyrs of Jhiram Ghati incident at Dr Shyama Prasad Mukherjee Auditorium of Chhattisgarh Legislative Assembly on Wednesday. Assembly Speaker Dr Charandas Mahant was the chief guest of the programme while senior journalist Ramesh Nayyar presided over. Dr Mahant and the guest released the book titled "Shraddhanjali: Jhiram Ke Veer Ko" authored by Vipin Tripathi on this occasion. MLA Amitesh Shukla, former MLA Gurmukh Singh Hora, Rajkamal Singhania, Chairman of Raipur Development Authority Subhash Dhuppad, Chairman of Khadi Gramodyog Board Rajendra Tiwari and Secretary of Legislative Assembly Dinesh Sharma were also present.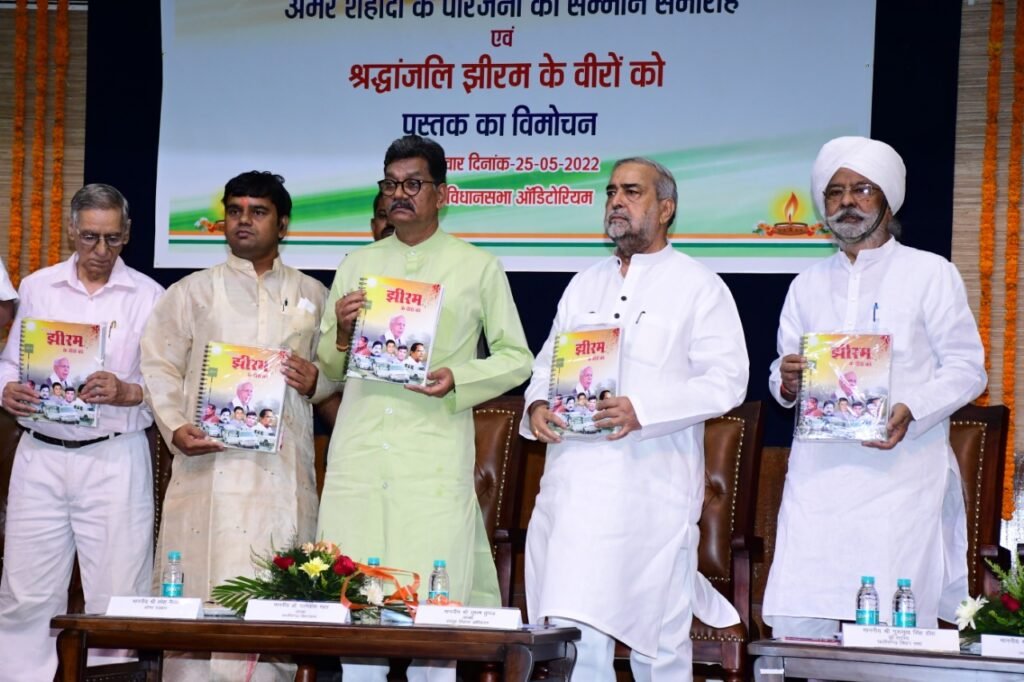 Dr Mahant honoured the family members of martyrs Vidyacharan Shukla, Prafulla Shukla, Pawan Kundra, Tarun Deshmukh, Patuk Khalkho, Emanuel Kerketta, Ashok Verma, iyaram Singh, Deepak Upadhyay, Gopi Wadhwani and Rajendra Chandrakar with shawl, shriphal and mementoes.
Paying tributes to the martyrs, the Speaker said that the Jhiram Ghati incident is such a chapter of human barbarism, which not only shook the state but also the whole nation. He said that those got martyred had been staunch followers of the Father of the Nation Mahatma Gandhi, former Prime Ministers Indira Gandhi and Rajiv Gandhi. Recalling this incident, Dr Mahant said that he himself was involved in this yatra, but being the Union Minister of State, had left for Pune on the same day to attend the programme on urgent work.
Dr Mahant said that along with respecting the families of martyrs of Jhiram Valley, assistance should also be provided to them so that the families of martyrs get justice. He said that there is a need to get to the root of this incident. Whoever is responsible for this should be exposed so that such incidents do not recur in future. He paid his humble and heartfelt tributes to the martyred virtuous souls.