Uncategorized
'Bhent-Mulaqat Abhiyan': CM Baghel on a three-day visit to Raigarh from today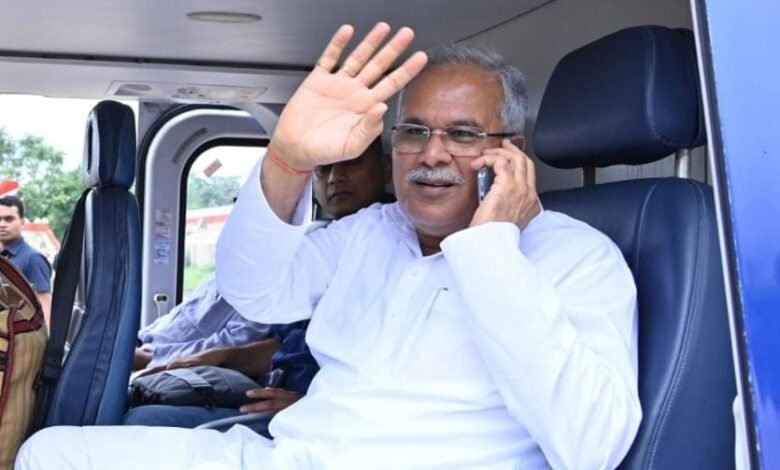 Raipur: Chief minister Bhupesh Baghel is on a three-day visit to Raigarh district from Monday as part of his mammoth public interaction drive–'Bhent-Mulaqat Abhiyan'. He will visit Lailunga, Kharsia and Dharamjaigarh assembly constituencies of the district from September 12 to September 15 to meet the general public.
Meanwhile, the chief minister started his Bhent Mulaqat Abhiyan from May 4 this year with an aim to know the ground reality of implementation of government schemes and directly interact with common people, public representatives and social organisations to know their feedback and hear their grievances. At every stop, Baghel is making announcements as per the needs and demands of locals for the development of the area. Besides, he is also providing on spot resolution to the grievances of the public.
CM Baghel has visited 28 assembly constituencies of 15 districts so far. This includes 14 assembly constituencies of Surguja division, 12 assembly constituencies of Bastar division, Marwahi assembly constituency of Gaurella-Pendra-Marwahi district in Bilaspur division and Raigarh assembly constituency of Raigarh district.
Baghel also inspected Swami Atmanand English Medium Schools, Government Primary Schools, Anganwadis, Tehsil Offices, Healthcare Centers, Ration Shops and other government offices located in the assembly constituencies concerned. While interacting with students, he took feedback about the functioning and facilities provided in government schools. The campaign is receiving positive response from the public as they are getting a chance to directly interact with the chief minister and convey their feedback and grievances.