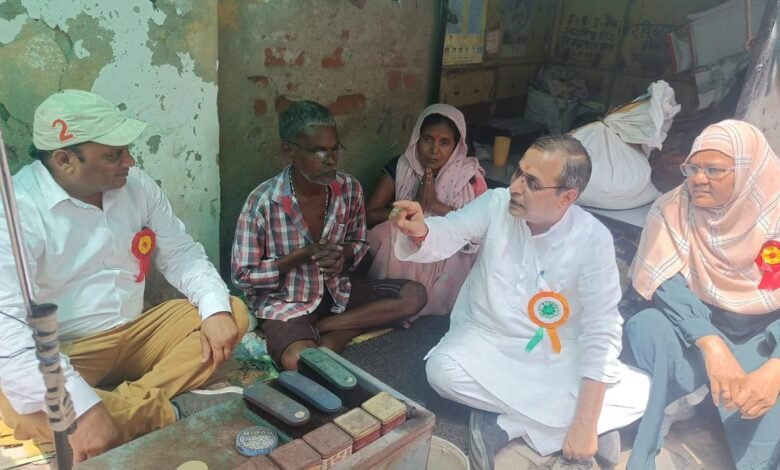 Politics
MLA Shailesh Pandey's noble gesture towards a cobbler wins hearts
Bilaspur:In a noble gesture, Bilaspur city MLA Shailesh Pandeysat with a roadside cobbler and heard his problem on a single call 'Vidhayak Ji Zara Suniye'. 
The MLA was coming out of Swami AtmanandEnglish Medium School after the distribution of bicycles when he heard a voice saying 'Vidhayak JiZara Suniye' (will you please listen MLA sir). The MLA immediately turned and saw a cobbler sitting outside the school campus calling him. Without wasting time, the MLA reached the cobbler and sat beside him. The cobbler urged the MLA for admission of his daughter Sakshi Ahirwar in the Swami Atmanand English Medium School.
The MLA got nostalgic hearing the request of the cobbler for his daughter's admission in AtmanandSchool which, according to the MLA, brought a revolution in school education. The MLA said that the benefits of this school should reach the last person of the state and needy as well. The MLA assured the cobblers that his daughter will definitely be given admission in Swami Atmanand English Medium School.
This school has been opened only for the poor, needy children and their admission will definitely be done, according to the MLA. "I demand that more schools should be opened in the entire state for the children of such poor people," said the MLA on the occasion.