Uncategorized
Tribal literature and art experts will gather from 15 states.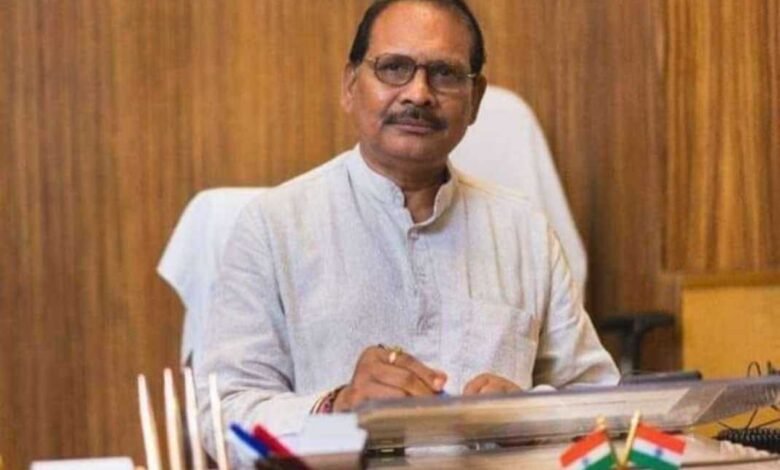 Dispatch News.
The National Festival of Tribal Literature is going to be held in Raipur from April 19. The tribal literature, life and art of 15 states are going to gather. Chief Minister Bhupesh Baghel will inaugurate it at Deendayal Upadhyay Auditorium in Raipur. The festival will conclude on April 21. Governor Anusuiya Uikey will be the chief guest.
Scheduled Castes and Tribes Development Minister Dr. Premsai Singh Tekam gave the details of the event on Sunday. He said that the main objective of the function is to get acquainted with the traditional and contemporary literature across the country and to know the status of their development in the modern context. Along with this, the platform will motivate the researchers, litterateurs, creators working in the field of tribal literature in the state of Chhattisgarh, and encourage the preservation and promotion of tribal literature. It will be inaugurated on April 19 at 10 am. Minister Premsai Singh Tekam said, litterateurs, scholars and university scholars writing on tribal subjects from different states were invited for the festival. So far 80 research papers have been received on those subjects. At the same time, 28 professors and litterateurs from all over the country have given their consent to come. More than 100 litterateurs and scholars from Chhattisgarh are also coming to participate in this festival. Writers from Jharkhand, Maharashtra, West Bengal, Meghalaya, Andhra Pradesh, Telangana, Madhya Pradesh, Arunachal Pradesh, Karnataka, Uttar Pradesh, Tamil Nadu, Odisha, Rajasthan, Delhi and Assam are coming to participate in this festival. Minister Premsai Singh said, this is the first event of its kind. It is being organized jointly by the Tribal Research and Training Institute of Chhattisgarh and the Union Ministry of Tribal Affairs.
Entries from across the state have been invited for the art and painting competition under the Sahitya Mahotsav. Till now 100 entries have been received in all the three age groups. Apart from this, artefacts of soil, bamboo, bell metal, wood are also to be displayed under handicraft. Awards and certificates will also be given to the best performing artists.
Various dance forms of Chhattisgarh will be performed in the festival. In which the tribal dances performed in different tribal areas include Shaila, Sarhul, Karma, Sondo, Kuduk, Dunda, Dussehra Karma, Marriage dance, Madai dance, Gavar Singh, Gedi, Karsad, Mandari, Dandar etc. Apart from this, plays based on Shaheed Veer Narayan Singh, Gundadhur and tribal life will also be played. The performance is to be held on all three days in the evening.
The minister said that a book fair is also to be held in the festival. In this 11 reputed publishers of the country have been invited. These publishers include National Book Trust, Vani Prakashan – Jnanpith, Rajkamal Prakashan, Satyam Publishing, Kaushal Publishing House, • Saraswati Book Prakashan, Forward Press, Kaveri Book Service, Vaibhav Prakashan, Hindi Granth Academy and Gondwana Sahitya. Book stalls have been arranged in the gallery of the inner premises of the auditorium.