Uncategorized
State's annual action plan worth Rs 338.79 crore approved for the betterment of health services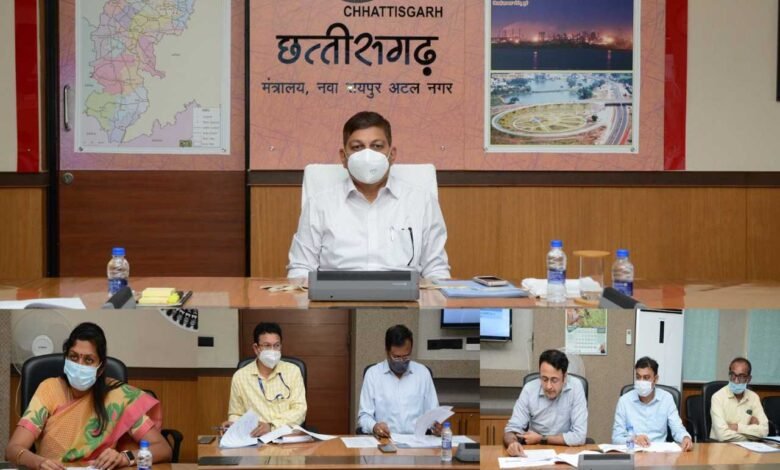 Raipur: Chief Secretary Amitabh Jain chaired the meeting of the State-Level Committee,  constituted for the implementation of the health grant through 15th Finance Commission, at Mantralaya Mahanadi Bhawan on Thursday. Under the 15th Finance Commission, Government of India has approved a proposal of Rs 338.79 crore for Chhattisgarh. Chief Secretary Amitabh Jain has given instructions to prepare a detailed action plan for providing better health services in the state.
Under the approved action plan, construction of sub-health centres, primary health centres, community health centres, improvement and expansion of various testing facilities, various reference centres, upgradation of health and wellness centers in rural and urban areas, establishment of polyclinics to provide expert medical services in urban areas will be ensured. 
In the meeting, Additional Chief Secretary Panchayat and Rural Development Department Renu G. Pillai, Principal Secretary Health Dr. Maninder Kaur Dwivedi, Secretary Health and Family Welfare Shehla Nigar, Secretary Finance Alarmel Mangai D., Director of National Health Mission Dr. Priyanka Shukla and other senior officers were present.