Uncategorized
State govt gearing up to make Chhattisgarh a "Cataract Blindness Free State"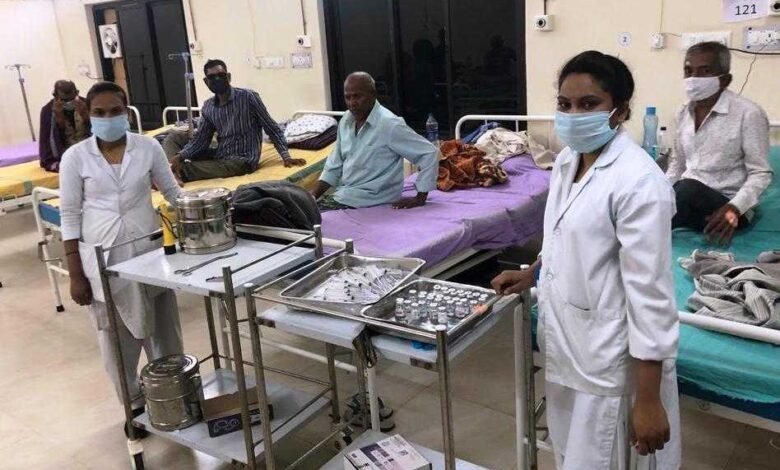 Raipur: Chhattisgarh Government has launched an ambitious scheme "Cataract-Blindness Free State" with an aim to ensure that no person should lose eyesight because of cataract.
Under the Blindness Control Program in the state, a target has been set to reduce the cases of blindness by doing a total of four lakh cataract operations by the year 2025. For this, a list of visually impaired patients is being prepared by health workers, mitanins and Anganwadi workers. 
In the current financial year 2021-22, 59, 793 cataract victims have been successfully operated from April 1, 2021 to January 31, 2022 in the state. All government medical colleges, district hospitals and Supela Civil Hospital in Durg district, Bhatapara Civil Hospital in Balodabazar-Bhatapara district and Pathalgaon Civil Hospital in Jashpur district and community health centers of Koriya district, Manendragarh, Sonhat and Patna have free cataract operation facilities. In all these hospitals, cataract patients are safely operated by following the safety standards set by the government with best quality lenses. Regular follow-up of patients is done after the operation. They are also provided with free medicines and glasses. Cataract operation can be done in all these government hospitals under Ayushman Yojana.
Meanwhile, facility of eye examination, treatment and operation has been started in the Civil Hospital, Mana, Raipur. 100 beds have been arranged for the patients here. Presently these services have been started by transferring the available resources of District Hospital, Pandri to Mana Hospital. 
Blindness Prevention Program state nodal officer Dr. Subhash Mishra informed that continuous efforts are being made to make Chhattisgarh a Cataract Blindness Free State. More facilities will be expanded at Mana Hospital in near future for eye treatment.