Uncategorized
Patan gets country's first Block Public Health Unit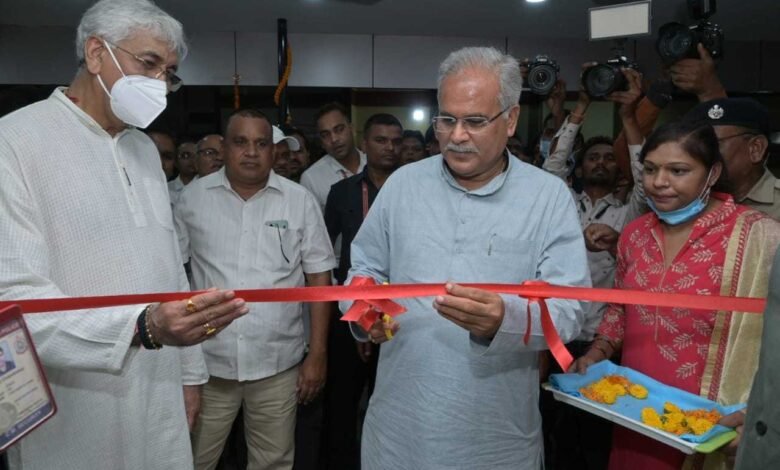 Raipur: The first Block Public Health Unit of the country was inaugurated by Chief Minister Bhupesh Baghel in Patan late on Friday. He also inaugurated the 'Hamar Lab' on this occasion, having a facility of 54 types of medical tests. The Block Public Health Unit is the first unit in the country; 3000 more similar units will be started in the country in the near future. Surveillance of diseases will be greatly facilitated through these units.
Chief Minister Bhupesh Baghel said on the occasion that the country's first public health unit has been established in Patan. It is a matter of pride for all of us. Along with this, an upgraded lab has been built here. The Chief Minister said that this institute would prove to be very useful in surveillance of diseases. Along with this, the people of Patan will have a lot of convenience in getting the medical tests done. This will go a long way in improving the health infrastructure here. He also inspected the instrument of the lab on this occasion. CMHO Dr. Meshram and BMO Dr. Ashish Sharma briefed the Chief Minister in detail about the benefits of the lab.
Health Minister TS Singh Deo was also present on the occasion. He also visited the lab. Speaking on the occasion, he said that the rapidly growing health infrastructure in the state is providing great relief to the citizens. Nagar Panchayat President Bhupendra Kashyap and Vice President Bhole were also present on the occasion.