Uncategorized
Panchayat Minister TS Singhdeo inspected the arrangements for the convention of Panchayati Raj representatives.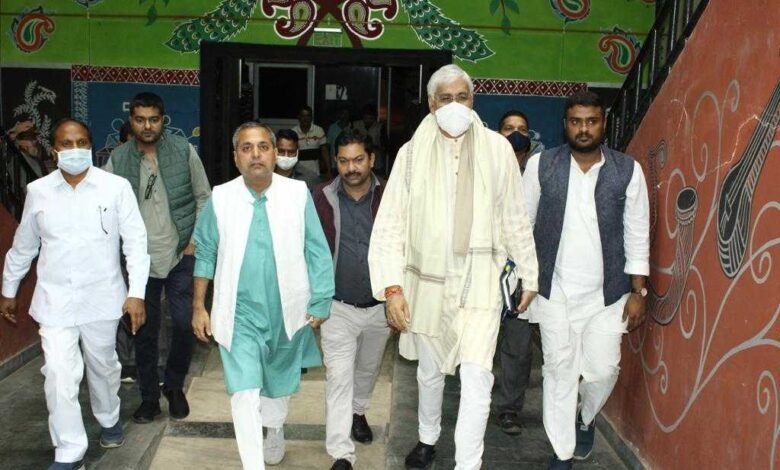 Dispatch News
Raipur. Health Minister TS Singhdeo and State Congress Committee President Mohan Markam inspected the arrangements after reaching the indoor stadium set up for the Panchayati Raj Sammelan.
The State Congress Committee is organizing the conference to commemorate the birth anniversary of Indira Gandhi. On this occasion, Health Minister TS Singhdeo said that the conference of urban body representatives was held, but because of Covid, the conference of Panchayat representatives was pending, which is on 19th November at an indoor stadium. In this conference, Panch, Upsarpanch, Sarpanch, BDC member, District Panchayat President, the Vice-President and the members are mainly the visitors of the Congress Party. He further said that in this program, information will be made available to the people through pamphlets.