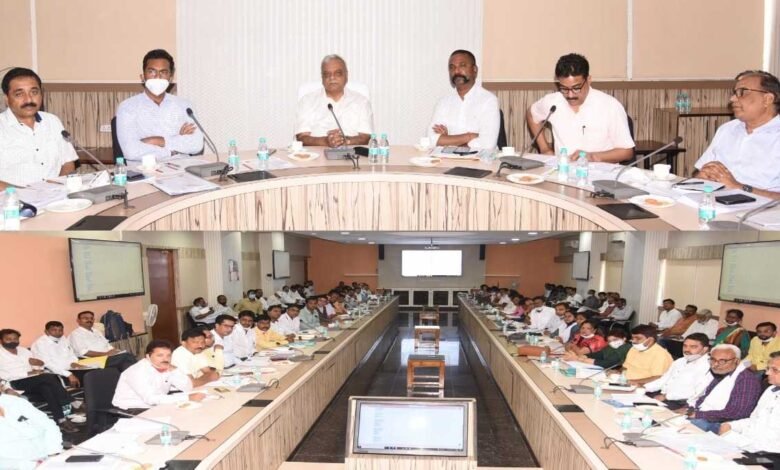 Uncategorized
No teaching and non-teaching posts should remain vacant in Swami Atmanand Schools: Shukla
Raipur:
School education principal secretary Dr. Alok Shukla said in a review meeting
of the principals of the state-run Hindi and English medium Swami Atmanand Schools
in Mantralaya on Friday that all teaching and non-teaching posts in these
schools should not remain vacant. Before the commencement of the academic
session, the appointment of all the post of teachers should be completed.
He
said that the entire responsibility of running English medium schools rests
with the principals. The ranking will be done on the basis of the performance
of the children in these schools. Therefore the quality of education should not
be compromised in any way. The good work done by the teachers in Chhattisgarh
during the Corona period has to be carried forward.
Shukla
said that the level of education of the children would improve only by
improving the education system. He said that along with teaching,
extra-curricular activities like sports, and music are also necessary for these
schools. This leads to all-round development of the children. He said that the
sanctioned infrastructure work in all these schools should be completed before
the rainy season. Books of competitive examinations are there in the library,
along with this, books of story and poetry should be kept. He said that the training of teachers is also necessary to improve the education system. For
this, good teachers should be identified and trained in each subject. Remedial
teaching should be arranged for the children who are weak in studies as soon as
the school opens this year. Dr. Shukla said that now every month there will be
a review meeting of the principals of Swami Atmanand School.
Secretary
School Education Dr. S. Bharathidasan said that the children of Swami Atmanand
School should appear in the National Talent Search Examination. Various
competitions should be organized from school level to state level to enhance
the talent of the children of these schools.