Uncategorized
Fuel price in Chhattisgarh will be lower than neighbouringstates, reiterates;CM Baghel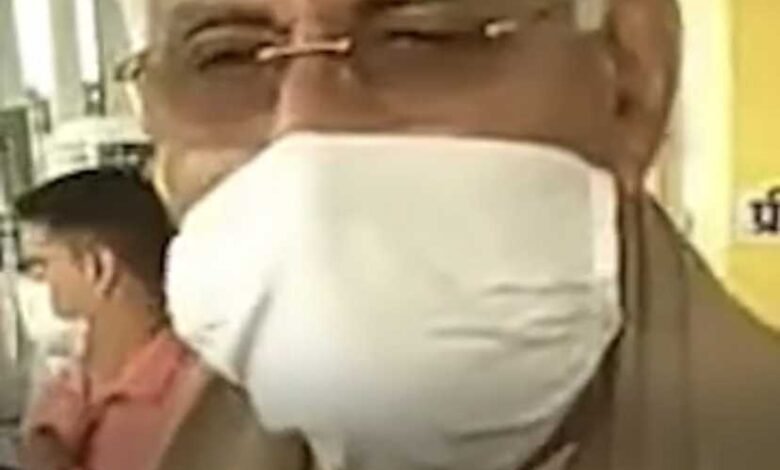 Raipur:Commercial Tax Department of Chhattisgarh has sent a proposal to the state government which will decide during the Cabinet on Nov 22 said Commercial Tax Department  Minister T S Singhdeo to media.

Chhattisgarh Chief Minister Bhupesh Baghel on Thursday reiterated that the fuel price in the state will be lower than the neighbouring states. In reply to queries of media, the Chief Minister said that the Commercial Tax department has sent a proposal to the state government regarding the reduction in VAT on Diesel and Petrol price. It is said that the price may be reduced by Rs 5 to Rs 6. However, people of Chhattisgarh will have to wait till November 22 as Cabinet meeting will be held on this day. 
Prior to his departure to Bhilai on Thursday, Chief Minister Baghel said that he urged the Union Finance Minister, in a meeting with her the other day, to bring excise duty back to pre-2014 position and eliminate cess. Inflation will come down, the Chief Minister said.  But the Finance Minister did not pay heed to his words, said the CM.
The Chief Minister said, the cabinet meeting on November 22 will take a call on VAT after studying the prices of the rest of the states. Commercial Tax Minister T S Singhdeo has already said on Wednesday, that his department has sent a proposal for deduction in VAT to the government. The decision is to be taken by the Chief Minister.
It is learnt that the state government is under pressure after the reduction in excise duty on fuel by the central government. Almost all the BJP-ruled states have reduced VAT immediately after the excise duty was cut by the central government. 
Chhattisgarh charges 25% VAT on fuel
The Goods and Services Tax (GST) is not applicable on diesel and petrol. On this, the central government imposes excise duty and cess. Whereas the state governments levy VAT (Value Added Tax). In Chhattisgarh, the government levies 25% VAT on both petroleum products. Its rates were last fixed in 2018. After that it was never teased. 
Fuel price in UP is the cheapest 
On Wednesday, the price of petrol per liter in the capital Raipur was Rs 101.88 whereas diesel was being sold at Rs 93.86 per litre. The cheapest petrol and diesel in neighboring states is in Uttar Pradesh. Here Petrol is being sold at Rs 95.25 per litre and diesel at Rs 86.78 per liter in Lucknow. Petrol is the most expensive in Maharashtra. Petrol in Mumbai is being sold at Rs 109.98 per liter and diesel at Rs 94.14 per liter.
Rajasthan has reduced rates on Tuesday
The Rajasthan cabinet has announced relief in petrol and diesel rates by cutting VAT on Tuesday itself. After that, the price of petrol in Jaipur was Rs 107.15 per liter after the deduction of Rs 4 and diesel by Rs 5 to Rs 90.78 per liter.