Uncategorized
Coal situation at present is under control: Union Minister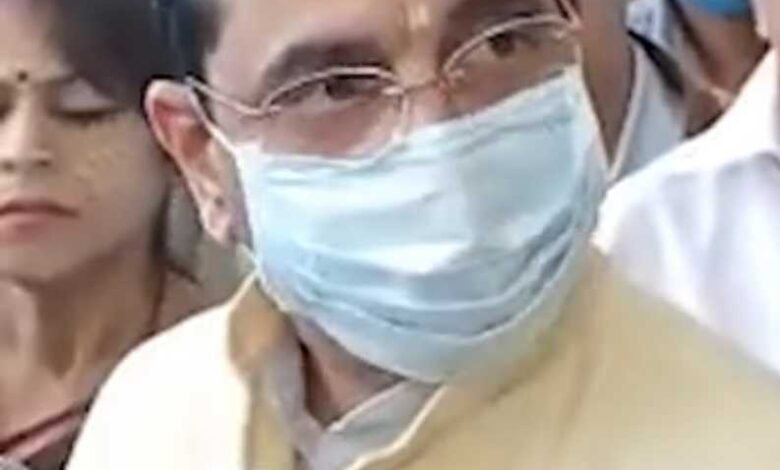 Raipur:Union Coal Minister Pralhad Joshi reach Korba amidst crisis prevailing in coal sector. 
Amidst coal crisis prevailing in the country, Union Coal Minister Pralhad Joshi has arrived in Bilaspur, Chhattisgarh, on Wednesday. Coal India Chairman Pramod Agrawal had accompanied the Union Minister. Both the Minister and the Coal India Chairman moved to Korba by road after arriving at Bilaspur airport. 
It is worthwhile to mention, Couth Eastern Coalfields Limited (SECL) is extracting coal from 41 coal mines of Chhattisgarh which is 20 per cent of the total coal being extracted across the country. A total of 150 lakh metric tones of coal is produced every year in Chhattisgarh including 130 lakh metric tones of coal is extracted from mines in Korba itself. 
The Union Minister told media that he will review the situation in Korba and discuss on how production of coal can be increased. Demand of coal in the country has certainly increased and it had been difficult to extract coal from mines due to rains which led to this kind of situation, said the Union Minister. The Minister said that the situation at present is in control as thermal power manufacturing companies demand 1.1 million tones coal against which production 2 million tones of coal has been started.
The Union Minister will inspect SECL's mega projects Dipka, Gevra and Kusmunda mines and hold a meeting of the officials at 2.30 pm on Wednesday. He will return to Bilaspur after the meeting and fly to Delhi by a special flight. 
Meanwhile, Leader of Opposition Dharamlal Kaushik and MP Arun Sao welcomed the Union Minister at the Bilaspur airport. 
States responsible for coal crisis
Consumption of electricity during Corona period reduced drastically and thus leading to decline in production which is said to be the main reason behind this crisis. According to officials, states facing coal crisis because of their fault. Such states were reluctant to procure coal from SECL. Such states did not even renew their agreement to buy coal which led SECL to reduce the production.
\The Union Minister meet workers in his way 
Leader of Opposition Dharamlal Kaushik, MP Arun Sao, general secretary Bhupendra Savni, Women Commissioner member Harshita Pandey, MLA Dr Krishnamurty Bandhi, MLA Rajneesh Singh and other leaders  were present at the Bilaspur airport to welcome the Union Minister.