Uncategorized
CM to inaugurate various facilities developed under Ram Van Gaman tourism circuit in Shivrinarayan on April 10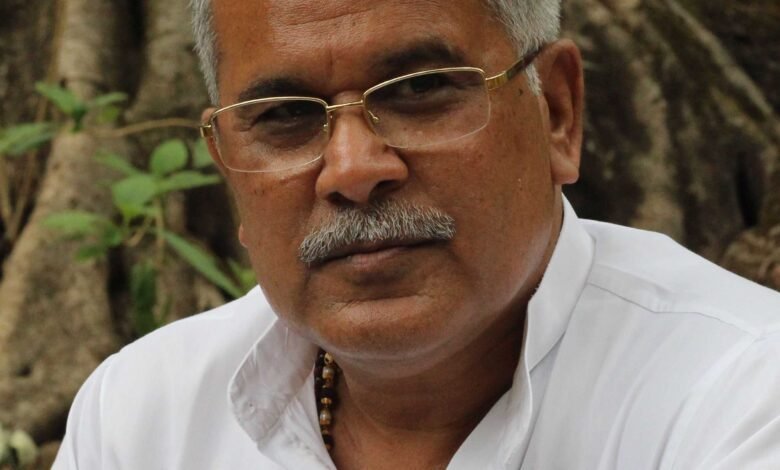 Raipur:
Chief Minister Bhupesh Baghel will inaugurate various works under the Ram Van
Gaman tourism circuit on April 10 at Shivrinarayan, a famous pilgrimage site in the Janjgir-Champa district. He will also give awards to the Manas congregations
who will bag the first three places in the closing ceremony of the state-level
Manas singing competition. The program will be presided over by the Home
Minister Shri Tamradhwaj Sahu.
Chief
Minister Bhupesh Baghel will inaugurate various facilities developed at
Shivrinarayan at a cost of Rs 6 crore under Ram Gaman tourism circuit. These
include up-gradation and beautification of the temple complex of Shivrinarayan,
lamp pillar, Ramayana Interpretation Center and Tourist Information Center,
grand entrance on the temple route, development and beautification of the riverbank, construction of the statue of Lord Ram-Lakshman and Shabri Mata in the river
bank. Similarly, the Ghat includes the construction of View Point Kiosk,
Landscaping Works, Boundary Wall, Modular Shop, Spacious Parking Area, and
Public Toilet.
Baghel
will also give prize money of Rs. 5 lakh to the Manas congregations securing the first position, Rs 3 lakh for second place, and Rs. 2 lakh for third place in the state-level singing competition of Manas. It is noteworthy that in this
competition being organized in Shivrinarayan, about 350 artists have
participated from selected Manas circles of 25 districts. Zila Panchayat
President Janjgir-Champa Smt. Yanita Yashwant Chandra, Vice President Raghvendra
Singh, President of Nagar Panchayat Shivrinarayan Anjani Tiwari, and President
Janpad Panchayat Nawagarh Preeti Devi Singh will be present in the programme.