Uncategorized
CM Bhupesh Baghel is interfering in SIT investigation, trying to save the accused by giving them protection; Raman Singh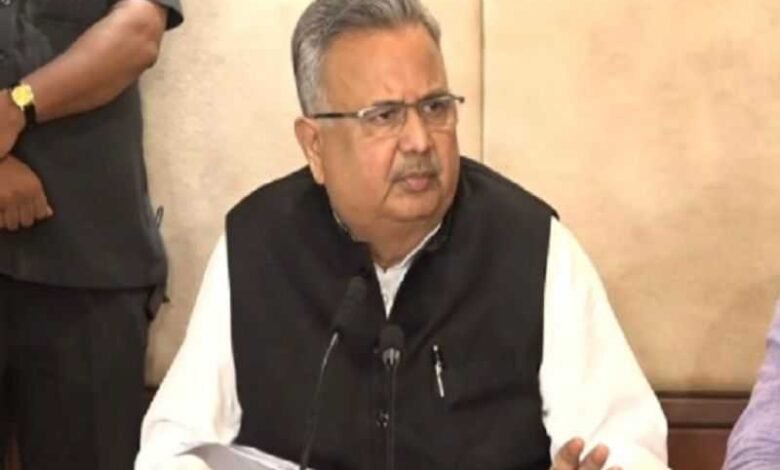 Raipur: Former chief minister Dr. Raman Singh on Tuesday demanded immediate sacking of the two former senior bureaucrats for their involvement in the PDS scam in Chhattisgarh. Raman Singh's big statement came regarding Naan Scam he said "CM Bhupesh Baghel is interfering in SIT investigation, trying to save the accused by giving them protection".
Dr. Singh said that the Enforcement Directorate (ED) has sought cancellation of anticipatory bail to former Managing Director of Nagrik Apurti Nigam (NAN) Anil Kumar Tuteja, and former chairman of the Nigam Alok Shukla in the Supreme Court, and therefore these officials should be arrested immediately.
Addressing the media, Dr. Singh said that the then Congress state president Bhupesh Baghel and then Leader of Opposition T S Singhdeo had written a letter to the Prime Minister demanding CBI-ED inquiry into the NAN Scam, exposed during the BJP rule in the state. The BJP government had suspended these officials, but the Congress government today is shielding them.
On recent development in Punjab Congress, Singh said 'Punjab Dol Raha Hai'. In the context of Chhattisgarh Congress, Singh said that the two-and-a-half-year formula is very much in place here with Bhupesh Baghel working as a contractual CM and Singhdeo busy in preparing for his swearing-in ceremony.
Earlier, the former chief minister took to Twitter to allege Chief Minister Bhupesh Baghel of shielding bureaucrats involved in the PDS scam. The ED, which is probing the PDS case of Chhattisgarh has told the Supreme Court that the Chief Minister, SIT members, and a top law officer had allegedly weakened the case against two senior bureaucrats involved in embezzlement of crores of rupees in the purchase and transportation of food grains.
The former chief minister has drawn the attention of former AICC president Rahul Gandhi through a tweet message about the scam. The former chief minister told Rahul Gandhi that Chief Minister Bhupesh Baghel is engaged in protecting the big fish in the scam.
According to the ED, the PDS case is being weakened under the patronage of the Chief Minister, said  Singh and questioned as to why the Chief Minister is sheltering the corrupt officials.
Dr. Singh further tweeted that the ED's allegation against the Chief Minister is of serious nature. The EOW, ACB, and the Chief Minister himself are shielding the accused, said Singh. Evidence is being tampered with and witnesses are being threatened, alleged Dr. Singh who also questioned the 'too much affection between the bureaucrats and the CM'.