Uncategorized
Chhattisgarh Government purchasing Kodo, Kutki and Ragi at support price to promote cultivation of millets in state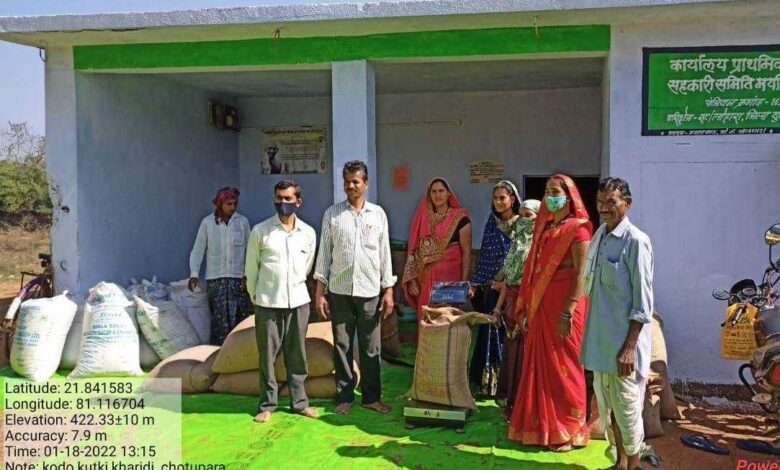 Raipur: Procurement of Kodo, Kutki and Ragi on support price is going on in the state in a systematic manner. Over 25, 249 quintals of Kodo, Kutki and Ragi worth about Rs 8 crore have been purchased in the state so far. This includes 22,106 quintals of Kodo, 1,361 quintals of Kutki and 1,782 quintals of Ragi.
In a bid to encourage the traditional cultivation of millet crops like Kodo, Kutki and Ragi by the forest dwellers residing around the forest areas of the state, the government of Chief Minister Bhupesh Baghel has decided to purchase the same on support price. Forest and Climate Change Minister Mohammad Akbar informed that under this procurement campaign which is being run from December 1, 2021 to February 15, 2022, the support price of Kodo and Kutki is fixed at Rs 30 per kg respectively while that of Ragi is fixed at Rs 33.77 per kg. 
Principal Secretary Forest and Climate Change Manoj Pingua informed in this regard that at present the work of their purchase is being done through all the primary minor forest produce cooperative societies of the state. State Minor Forest Produce Association Managing Director Sanjay Shukla informed that the time period for purchase of Kodo, Kutki and Ragi crops on support price in Chhattisgarh has been extended till February 15, 2022. Earlier, the date for the purchase of these crops was till January 31. Meanwhile, this important decision has been taken in the interest of farmers as a result of delay in harvesting due to rains in different parts of the state.