Uncategorized
CG Health Department teams going door-to-door to identify leprosy patients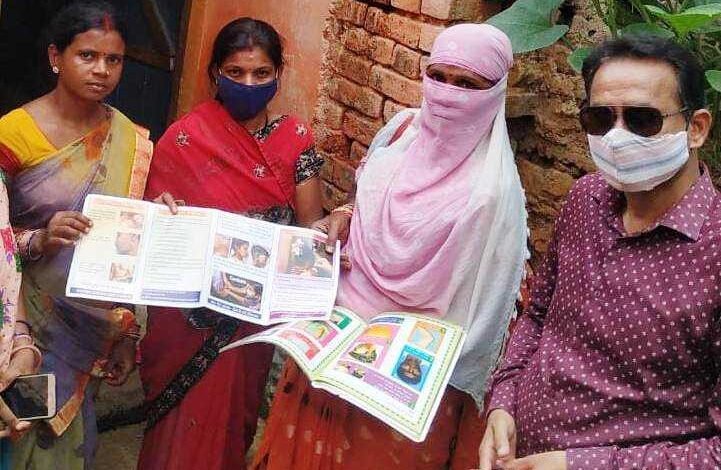 In the current financial year, so far 2110 cases have been found in the survey of 2.20 crore people in the state.
Raipur:Comprehensive programmes are being conducted in Chhattisgarh to identify leprosy patients and their treatment under the National Leprosy Eradication Programme. The health department teams are visiting door-to-door to identify leprosy patients. To be mentioned, Leprosy is caused by microbes like other diseases and it is curable.
Leprosy is not caused by eating together, living together or working with the patient. Its symptoms are seen in many ways. Telia-tamiya shine on the skin, especially on the face, above the eyebrows, on the chin or in the ears, swelling or thickening, spots on the skin, rash with numbness, thickening or swelling of the nerves, painful when pressed, tingling and numbness in hands and feet are the main symptoms of leprosy. M.D.T. Medicines are the conditional treatment of the disease and it is available free of cost in all government hospitals. It is examined free of cost in all district hospitals, civil hospitals, community health centers and primary health centers of the state.
Director of Health and Family Welfare Department and National Health Mission, Dr  Priyanka Shuklainformed that under Active Case Detection and Regular Surveillance, in the current financial year 2021-22, so far, 2 crore 20 lakh 20 thousand 736 people have been screened in 28 districts of the state. Of these, leprosy has been confirmed in 2110 people. The leprosy patients found in the state are being monitored and treated through LEPTRACK (mobile based application).
324 patients were found in Durg district, 112 in Bemetara, 84 in Balod, 27 in Rajnandgaon, 75 in Dhamtari, 108 in Janjgir-Champa, 216 in Raipur, 165 in Balodabazar-Bhatapara, 16 in Gariaband, 152 in Mahasamund, 27 in Surguja, 37 in Bilaspur 37, 95 in Mungeli, 102 in Korba, 21 in Surajpur, 10 in Balrampur-Ramanujganj, 11 in Jashpur, 6 in Narayanpur, 25 in Koriya, 288 in Raigarh, 21 in Gaurela-Pendra-Marwahi, 66 in Kabirdham, 23 Bastar, 44 in Bijapur, 6 in Kondagaon, 2 in Sukma, 10 in Dantewada and 37 patients found in Kanker.