Uncategorized
Campaign 'Nijaat' proves to be boon to help addicts shun drugs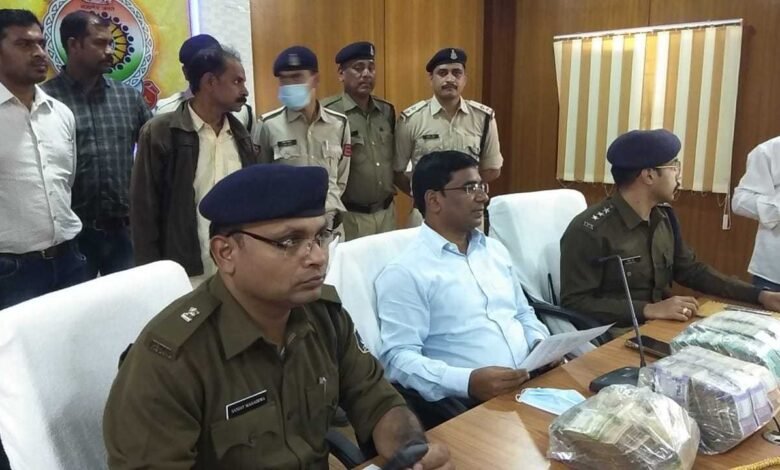 Nonstop action taken under the special campaign 'Nijaat'
Rajnandgaon: 'Nijaat'run by the Superintendent of Police Satosh Singh, against illicit liquor, gambling, betting and intoxicating substances,  has not only helped addicts shun drugs and alcohol but has created a fear among those engaged in illegal business of liquor and drugs in the district. 
In this sequence, Additional Superintendent of Police Sanjay Mahadeva and City Superintendent of Police Gaurav Rai, Probationer IPS Mayank Gurjar and police station in-charge Kotwali Alexander Kiro formed a special team under the directives of Superintendent of Police Santosh Singh. 
The team carried out action on the information of ganja smuggling taking place in the house of Pukhraj Vermanear Tulsipur Railway Well Pukhraj Verma. 371 kg of Ganja, kept in the house for sale, was recovered apart from Rs 12,500,000 earned from the sale of ganja. The team also recovered one piece of gold bracelet weighing around 32 tola costing Rs 1600000 was recovered. 
Action was taken against Pukhraj Verma under section 20 (B) of NDPS Act. Pukhraj Verma is a habitual offender, against whom in the past too many cases have been registered and he had been sent to jail.
Sub Inspector Alok Sahu, Sub Inspector Bhola Singh, Sub Inspector Indira Vaishnav, Sub Inspector SumanKarsh, Santosh Singh, Nand Kumar Chandravanshi, Rajint Chaurasia, Jogesh Rathore, Rishi Das, Praveen Meshram, Vibhash Rajput, Aslam, Ravina Pal played a commendable role in the mission.