Uncategorized
Bilaspur Municipal Corporation general meeting remain uproarious as corporators raise issue of drinking water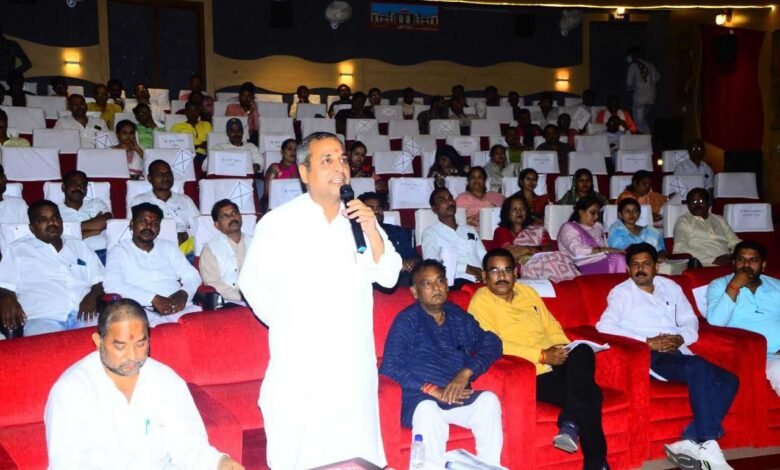 Bilaspur:MLA Shailesh Pandey stole the show by announcing Rs 2 crore for the development works in wards falling under his constituency.
The general body meeting of Bilaspur Municipal Corporation witnessed uproarious scenes on Thursday with corporators shouting slogans in protest against disruption in the supply of drinking water. The meeting was held at Lakhiram Auditorium in Bilaspur on Thursday. 
According to the corporators, the supply of drinking water in the wards of Bilaspur city is continuously being disrupted for last few days due to poor condition of pipelines and apathy of the local body towards their maintenance. More than 50 per cent of the total corporators raised questions regarding the problem of drinking water irrespective of their parties, creating chaos during the meeting. It may be mentioned, the Bilaspur Municipal Corporation budget this year is 9 billion 43 crore 46 lakh rupees.
Bilaspur MLA Shailesh Pandey made his presence felt in the meeting when he announced Rs 2 crore for the development of the wards falling under his Assembly constituency and this was praised by the corporators in the meeting. Meanwhile, Mayor Ramsharan Yadav was so annoyed by the chaos created by the corporators that that the Speaker had to adjourn the meeting much prior to the schedule time. Even against the working staff officers of the municipal corporation. The corporatorsalso expressed anger towards the officials and employees, including the commissioner of the municipal corporation alleging them of not listening to the elected representatives.