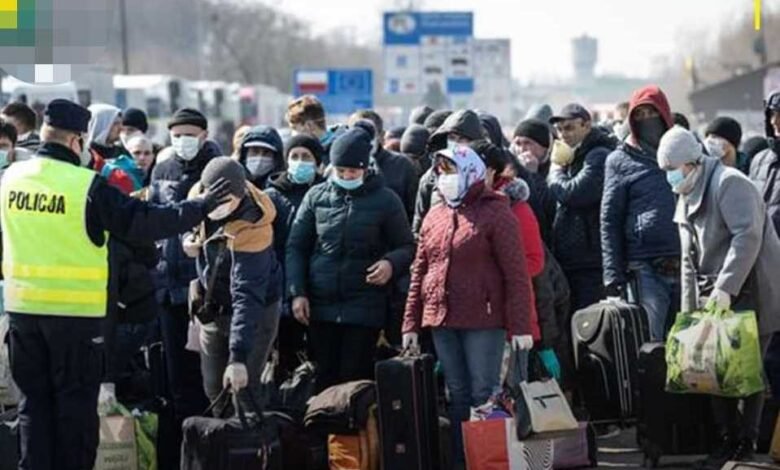 Dispatch News.
Raipur. One hundred twenty students of Chhattisgarh have returned as part of the evacuation operation of Indians trapped in war-torn Ukraine. Now, the evacuation operation of Indians stranded in eastern cities like Sumi and Kharkiv has started. Officials claim that today everyone will be taken out at least from the conflict zones.
Ganesh Mishra, the nodal officer for the return of Chhattisgarhi stranded in Ukraine, said, 17 students of Chhattisgarh had reached Delhi on Friday. They had a flight in the evening, but it got cancelled. In such a situation, they arrived in Raipur by morning flight. Even on Saturday morning 10-12 students have returned from Romania and Poland.
Ganesh Mishra says, now students are landing at many airports, so everyone is being sent back at a fast pace. Till now 120 students of Chhattisgarh have returned. Officials of the Ministry of External Affairs have said that today there has been a ceasefire in some parts of the eastern border. In such a situation, Indians are being evacuated by bus from cities like Kharkiv, Sumi. Ganesh Mishra expressed hope that today all Indians will at least be taken out of the conflict zones. Whether these will be taken out of Russian territory or from the borders of the West is not yet clear.
Here, the Indian Embassy in Kyiv said after 12 o'clock according to the time there, all possible mechanisms are being explored for the safe and secure evacuation of citizens in Sumi. Identification of evacuation and exit routes has been discussed with all interlocutors, including the Red Cross. Till all our citizens are evacuated, the control room will remain active.
The Ministry of External Affairs had said late last night, "We are deeply engaged in ensuring the safe evacuation of our citizens from Kharkiv, including Pisochin." A large number of people have already been successfully evacuated from Kharkiv city.