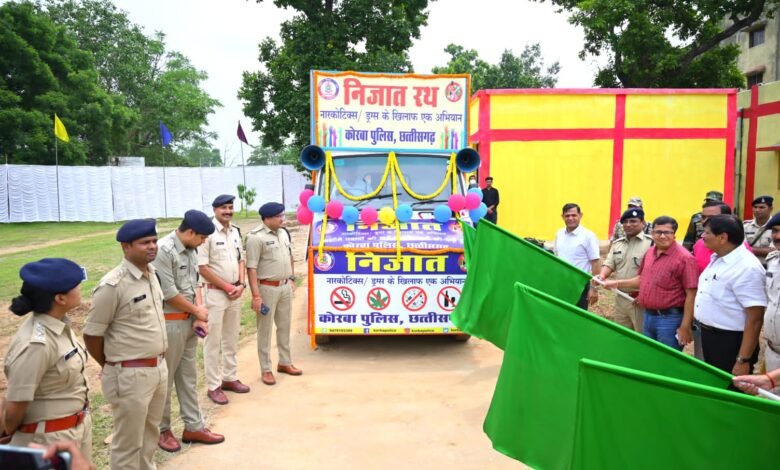 Health
Under the Narcotics Act against illegal intoxicants, Korba police registered 142 cases in 7 days, with 145 accused arrested.
Dispatch News.
After assuming charge in the district, Superintendent of Police Korba Santosh Singh directed to take effective action against criminals and anti-social elements. In a meeting of all the police stations, outposts, and police help centre in-charges, he also instructed to start the proceedings against illegal drugs.

Under the leadership of Additional Superintendent of Police Abhishek Verma, all police gazetted officers and station in-charges in the district are taking measures following the instructions received. The action was taken under the Nijat Abhiyan by running a campaign under the Illegal Liquor and Narcotics Act in the last 7 days, in which a total of 142 cases were confiscated, including 13 kg, 400 grammes of ganja, 2690 nos. of intoxicating capsules, 15 nos. of injection, and approximately 200 litres of liquor. 145 suspects have been apprehended.

Yesterday, IG Bilaspur Ratanlal Dangi and Collector Sanjeev Jha inaugurated a drug de-addiction centre in the Korba police line and flagged off a Nijat Rath for awareness. People in the district are being made aware by holding meetings against drugs and through hoardings and wall writings.