Crime
Trending
Local court denies bail to IAS officer Sameer Vishnoi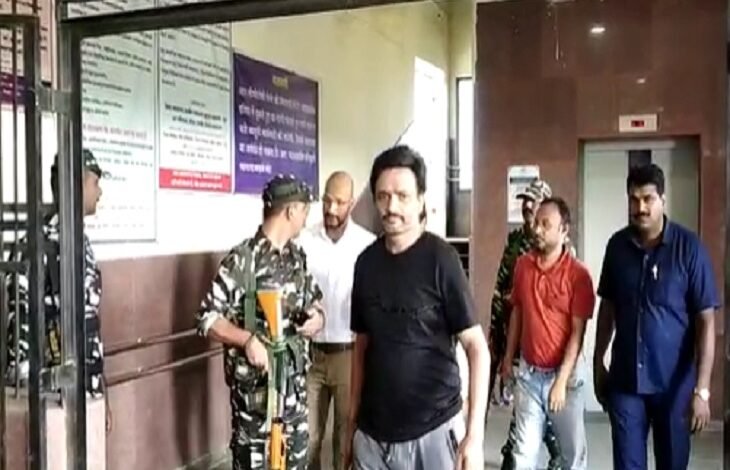 Raipur
The special court of Raipur denied bail to IAS Sameer Vishnoi on Wednesday. Judge Ajay Singh Rajput's court refused to grant bail after hearing the counsels of both ED and Vishnoi. Vishnoi is at present in Raipur jail. In the last appearance, he has been kept on judicial remand till November 23. Vishnoi's lawyer can apply for bail in the High Court, it is said.
The defense lawyers said in the court – The Karnataka High Court has put a stay on the case on the basis of which the ED had filed a complaint in Bengaluru, Karnataka. In the hearing, the defense side said, if any action on the original FIR has been stayed, then all the actions related to it should be stopped. The Raipur court did not accept this argument and insisted on the Supreme Court not giving bail to the officers involved in such cases that came up earlier. The same happened here and Sameer Vishnoi did not get bail.
The Chhattisgarh government had suspended Vishnoiafter his name was linked to money laundering in coal trade after the Enforcement Directorate raids. Rs 47 lakh in cash and jewelery worth Rs 2 crore was found following which Vishnoi was arrested.
Sameer Vishnoi, a 2016 batch IAS officer, was arrested by the ED on October 13. In the court, he was given remand to ED for first eight days and later for 6 days. This remand was ending on October 27. Till then the government did not take any action against Vishnoi. Meanwhile, on October 19, an order was issued to temporarily appoint Ritesh Agrawal as the Chief Executive Officer of the Chhattisgarh InfotechPromotion Society-CHIPS.
According to what the ED told the court, on July 15, 2020, Sameer Vishnoi, the then director of the Mineral Resources Department, issued a notification. This notification put an end to the ongoing online system for permission to transport any kind of mineral.
Another notification issued on August 10, 2020 mandated only manual method for mineral transportation permission. ED says, through this notification, the transparent online process in the state has been abolished. After that it became mandatory to take permit from the Mineral Branch. This system increased corruption. Due to this, a huge network of illegal extortion came into existence.