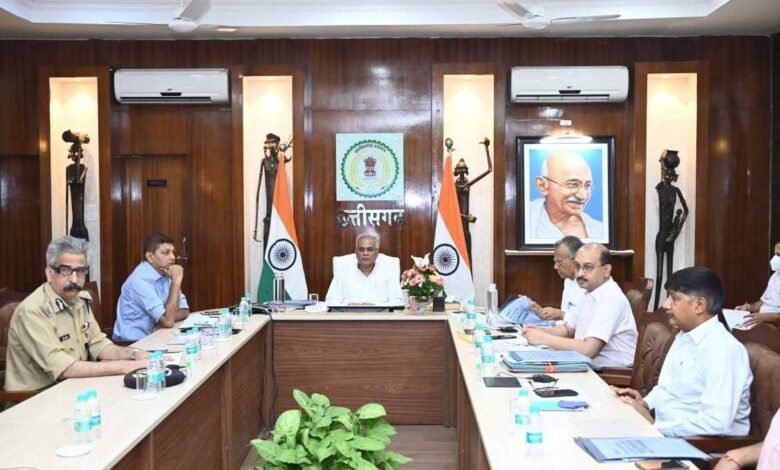 Chhattisgarh
CM Bhupesh Baghel chairs review meeting of Home Dept, asks officials to ensure speedy disposal of Naxalite cases
Raipur:
Chief minister Bhupesh Baghel reviewed the works of Home (Police) Department at
his residence office here today. In the meeting, withdrawal of the cases
registered against the people of Scheduled Tribes and the speedy disposal of
the Naxalite cases were also reviewed.
Meanwhile,
on the recommendation of Justice AK Patnaik Committee, the cases registered
against 752 tribal accused in 632 cases have been withdrawn.
Similarly, the decision has been taken to ensure speedy redressal of the Naxal cases dated
before year 2019, under which local tribal people were arrested. Likewise, in
811 cases, a total of 1244 local tribals were benefited with the prompt
redressal and case withdrawal in the courts. Chief minister has directed to
expedite the remaining pending cases of the local tribals arrested in Naxal
crime and ensure redressal of the same.
Chief
Secretary Amitabh Jain, Additional Chief Secretary Home Subrat Sahoo, Director
General of Police Ashok Juneja, Director General Municipal Army Arun Dev
Gautam, and Inspector General of Police Anand Chhabra were present in the
review meeting.