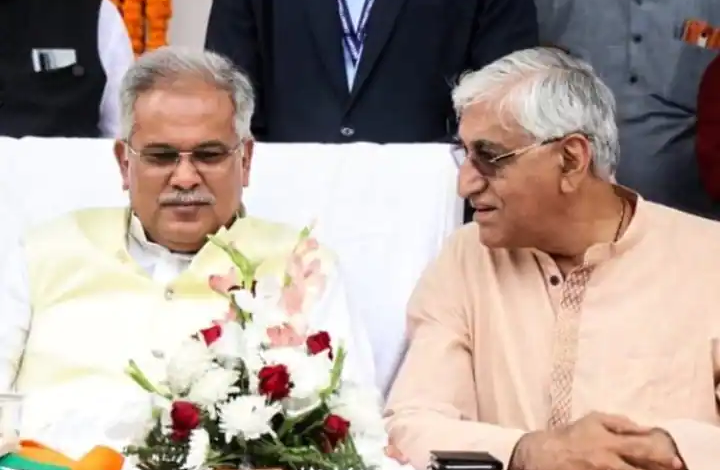 Chhattisgarh
15 Congress MLAs led by Brihaspat Singh reach Delhi in support of CM Bhupesh Baghel
Raipur:As many as 15 Congress MLAs of Chhattisgarh reached Delhi on Wednesday evening in support of Chief Minister Bhupesh Baghel. 
The minister also carried a support letter of 60 min MLAs requesting party high command to continue with Bhupesh Baghel in the state. The delegation of MLAs was led by Ramanujgunj Congress MLA Brihaspat Singh who had been in limelight since his his allegations against T S Singhdeo. 
The sudden convergence of Congress MLA in New Delhi comes ahead of much-hyped change of guards in Chhattisgarh. 
It's being anticipated for quite some time from now that the Congress party high command may replace Bhupesh Baghel with T S Singhdeo as next Chief Minister somewhere near or during the Navratri festival.
On the development, State Health Minister T S Singhdeo said that he thinks the change is going to happen. 
"I think the first MLA, who has gone to Delhi,wants to meet Rahul Gandhi, wants to make his point clear regarding this matter." Singhdeo further said that when Chief Minister Bhupesh Baghel has already invited Rahul Gandhi to come to Chhattisgarh, he do not think that the MLAs need to go.
According to sources, these MLAs will meet with the high command. The MLAs, however, claimed personal work as reason behind their Delhi trip. Congress sources said that the MLAs include Vikas Upadhyay, Dwarkadhish Yadav, Brihaspat Singh, U D Minj, GulabKamro, Dr Chandradev Rai, Ramkumar Yadav, Purushottam Kanwar, Mohit Kerketta, Dr Vinay Jaiswal etc.