Chhattisgarh
We are serving 'Mother Earth, Gaumata' through Godhan Nyay Yojana: CM Bhupesh Baghel
Raipur: Chief minister Bhupesh Baghel virtually released an amount of Rs 5.09 crore to the beneficiaries as the 51st installment of Godhan Nyay Yojana in a programme organized at his residence today. This includes Rs 2.69 crore to cow dung vendors and Rs 1.48 crore 48 and Rs 93 lakh to Gauthan Samitis and women Self-Help Groups respectively as a dividend.
Chief Minister said that nearly 15 lakh quintals of vermicompost made using cow dung purchased under Godhan Nyay Yojana have been utilized by the farmers in their fields. "Through this scheme, we are serving Mother Earth along with serving 'Gaumata' (cow). Vermicompost production and its use in place of chemical fertilizers is a service to Mother Earth."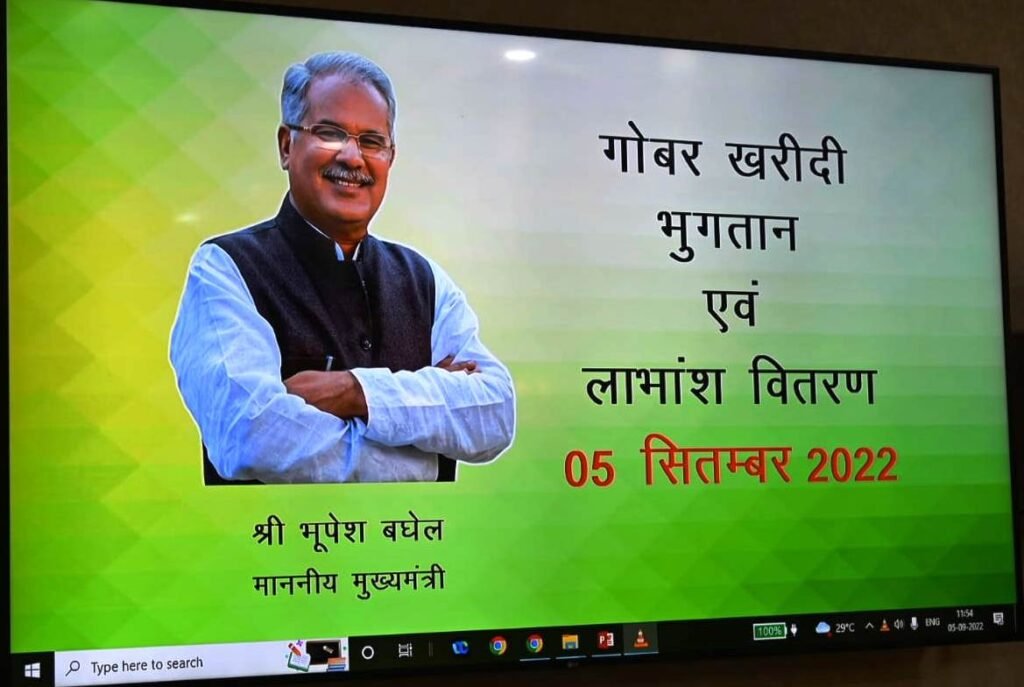 Referring to the feedback received from farmers, Baghel said that the use of vermicompost has improved soil fertility and crop production to a great extent. In addition, it has helped in reducing dependence on chemical fertilizers. He stressed on the need for mass production of vermicompost to ensure availability of the same to more than 26 lakh farmers of the state. For this, he also instructed to ensure regular purchase of cow dung in Gauthans without any hindrance and to get vermicompost tanks made as per requirement. He said that more than 3.5 lakh farmers of the state have lifted vermicompost from cooperative societies in the form of crop loans in the current Kharif season, which is encouraging.
He added that in the initial phase some people even mocked the cow dung procurement scheme. However, today this scheme has gained popularity in the villages and is being appreciated across the country.
Addressing the programme, agriculture minister Ravindra Choubey said that cow dung worth Rs 160 crore has been purchased in Gauthans so far. The women groups associated with Gauthans have earned an income of Rs 80 crore through various economic activities including vermicompost production. Efforts are being made in coordination with all the departments to ensure that income-oriented activities are conducted in Gauthans in a better way. An initiative to connect Yuva Mitan Club with Gauthans has also been started. He said that Gauthan and Godhan Nyay Yojana has become a source of income for livestock farmers, women self-help groups, and landless families.