Chhattisgarh
Shailesh Pandey, a city MLA, visited the Muslim graveyard and inspected it. Work is underway, with a total of 19 lakhs approved from the MLA fund, and an additional 5 lakhs announced for beautification.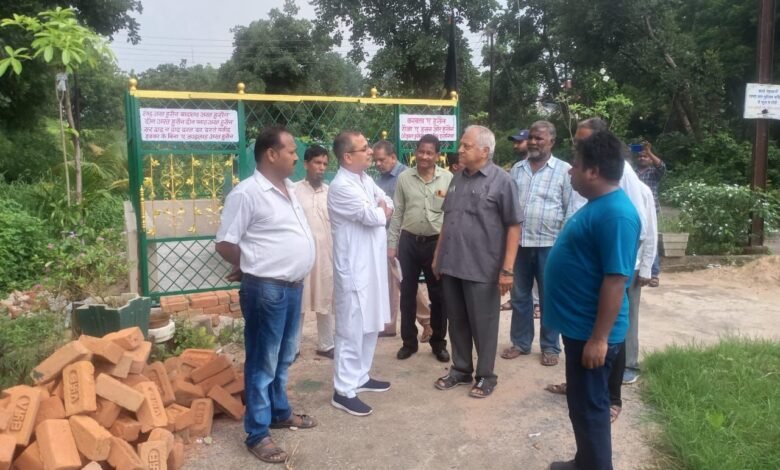 Dispatch News.
City MLA Shailesh Pandey inspected the ongoing development works for Rs 19 lakh sanctioned from the MLA fund in the Bilaspur Muslim society graveyard at Talapara. The amount will be used to construct a boundary wall, repair work, cement chairs, and a cement concrete road, among other things. During this time, he announced a donation of 5 lakh rupees for the beautification of the cemetery.
In the first phase, the boundary wall has been constructed, which made the graveyard safe. During the inspection, MLA Shailesh Pandey directed the Municipal Corporation officials to complete the development works within the time limit.
During the inspection, MSK Khokhar, Zone Commissioner RS ​​Chauhan, Councilor Rama Baghel, Abdul Majeed Qureshi, Salim Bhai Friends Taylor, Abdul Karim, Taslim Bhai, Rajab Khan, Asif Umrani, Abdul Shahid Qureshi, Sub Engineer Himanshu Namdev, Contractor Pradeep Agarwal, Santosh Singh, and others were present.