Chhattisgarh
Korba SP chaired meeting of various communities regarding 'Nijaat' campaign
Raipur: Korba SP Santosh Singh chaired a meeting of various communities at Agrasen Bhawan Katghora on Thrusday. Discussions on 'Nijaat' campaign being run in the district was held.
It was told in the meeting that the Nijaat campaign is being run by the police not only in Korba district but in the entire state. Through this, information is being given about the causes, spread, involvement of criminal elements and solutions in this direction. Great results are being seen in this area. The police is taking proper action in drug related cases.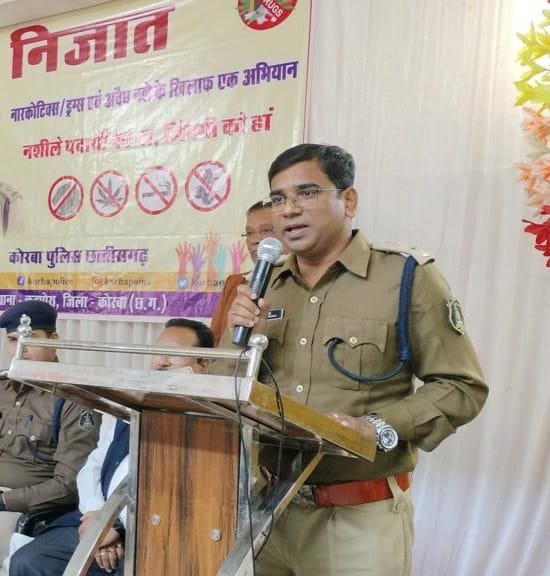 The Korba police, under the leadership of SP Santosh Singh is taking consistent steps to aware people of ill efects of drug addiction. The addicts are being identified and sent for rehabiliation for them to join the mainstream of society.
SP Santosh Singh also discussed about cyber crime in the meeting. Information was given on many aspects related to it. People were told not to be entertained by any kind of tempting advertisements, links on social sites and bogus phone calls. He said that these type of crimes can be prevented by our awareness and we can collectively be successful in destroying the network of people involved in the work of cyber fraud. Representatives of various societies and communities briefly presented their views regarding this effort of the police and appreciated them.